KiWAV Motors is set up independently from our 3 generations manufacturing background. Built as a team of professionals with expertise in different fields, we share one thing in common, we all love beautiful products; fine handcrafted, great quality and state-of- the-art technology with human touch.
We believe beauty is one of the best elements in our life and we also believe all human beings would love to live a good, beautiful and quality life. We build very fine quality and fine art products and link them to the world. It's not just the products we want to sell, it's the soul we want to connect, with you.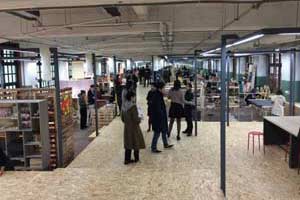 Where we are
We base in Taiwan, Asia Pacific with warehouses overseas.

Estimated delivery time
Estimated from our experiences, the actual delivery time still depends on the efficiency of your customs office and post office.
*Due to Coronavirus, you may experience shipping delays.
From Asia Pacific warehouse to worldwide


Free standard


(working days)


Expedited


(working days)

USA/ UK/ Australia
12~16

Post office registered small packet

2~5

/

/

Japan/ South Korea/ Thailand/ Singapore
6~12

Post office registered small packet

2~5

/

France/ Germany/ New Zealand
12~16

Post office registered small packet

4~8

/

/

Europe
12~30

Post office registered small packet

5~12

Latin America/ Africa
20~40

Post office registered small packet

20~30

Canada

*

30~90

Post office registered small packet

2~5

/

/

Brazil

**

20~30

Post office registered small packet

8~30

Sweden

***

12~16

Post office registered small packet

5~12

* Standard delivery to Canada sometimes could take up to 1 to 3 months, it's very unstable so we strongly recommend to choose expedited service.

**Correios (Brazil Post) that it has imposed an additional postage fee of R$15 on all international parcels handled by customs. Please be aware that this postage fee is mandatory while you are shopping. You will need to add a tracking code on the Correios (Brazil Post) website and pay for the fee by Boleto or credit card. Payment can be made online directly, and you can login the Order Tracing Link. (https://www2.correios.com.br/sistemas/rastreamento/)
You have 30 days to pay. If no payment is made within 30 days, the parcel will be returned to the sender's address. Once you have completed the payment, Correios (Brazil Post) will send the parcel to your designated address.

***PostNord must make sure that VAT is paid before any goods can be delivered. Recipients will be notified by either sms or a letter with information on how to pay the VAT and VAT declaration fee. Once these charges have been paid, the parcel will be delivered to the recipient or service point. The VAT declaration fee for individuals is normally SEK 75 including VAT for parcels with a declared value less than SEK 1,600 and SEK 125 including VAT for parcels with a declared value of SEK 1,600 or above as a declaration for customs tariff is also necessary in these cases.

From US warehouse to US


Free standard


(working days)


Expedited


(working days)

USA
2~6

USPS First Class / Fedex Ground/ UPS Ground

1~3

USPS Priority

From AU warehouse to AU


Free standard


(working days)


Expedited


(working days)

AU
2~6

AUS Post eParcel / Toll Priority

1~3

AUS Post Express