What is a TPMS
A TPMS is an electronic system that monitors tire pressure and reports to the rider when the tire pressure is too high or too low. Which helps to maintain proper inflation and to avoid any serious accident, sometimes fatal, due to a blowout before it's too late.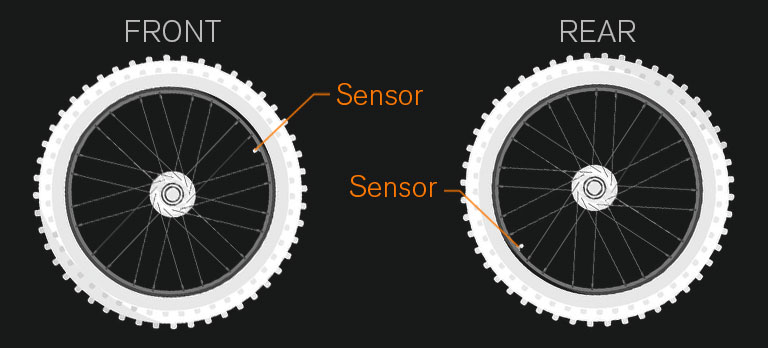 Why TPMS
To prevent a serious accident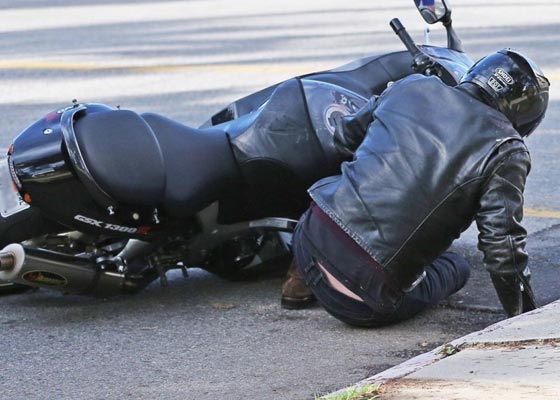 TPMS ensures that your vehicle handles in a more secure and predictable way. With a tire-pressure monitor on board, you'll know right away if you have under-inflated tires. The rider can know the real-time status of the tire, further reducing the probability of any accident.
To improve fuel economy
According to the Environmental Protection Agency, keeping a good tire pressure can improve fuel economy average of about 2%. The TPMS reminds you when you need to stop by the nearest gas station and put some air in your motorcycle's rubber. Overtime it could save you money at the gas pump.
Already a standard equipment in 4 wheel vehicle

Meet the KiWAV TPMS + Rearview Mirror Kit
Internal type sensor
The only way to guarantee the accuracy of data.
Installed inside wheel assembly, more durable.
Does not affect tire valve stems.
Easy to inflate the tire.
Will not be stolen.
Built-in display monitor with KiWAV mirror
No more gadgets mounted on handlebars.
Sleek and stylish look.
Low-profile.
Real-time data reporting via wireless Bluetooth
Alerts real-time when tire pressure too high or too low.
No more pull over for tire pressure checks just because you suspect something might be wrong.
Allows every ride with peace of mind.
More you need should know about the KiWAV Buck TPMS Mirror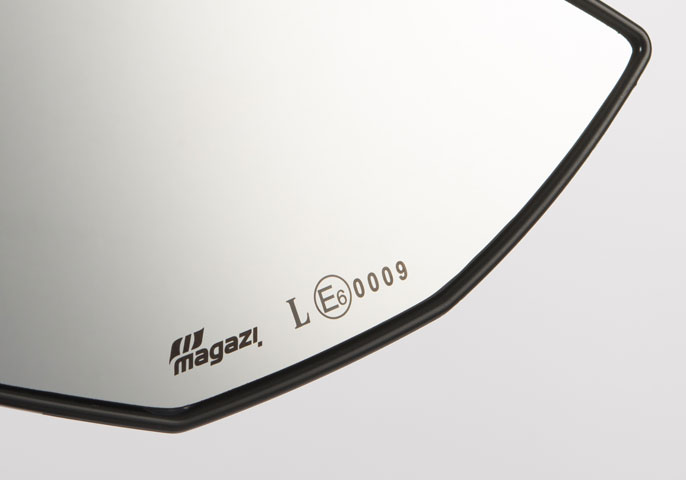 IP68 Waterproof
The hidden display module passed the IP68 test, means that will give reasonably water resistant in daily use.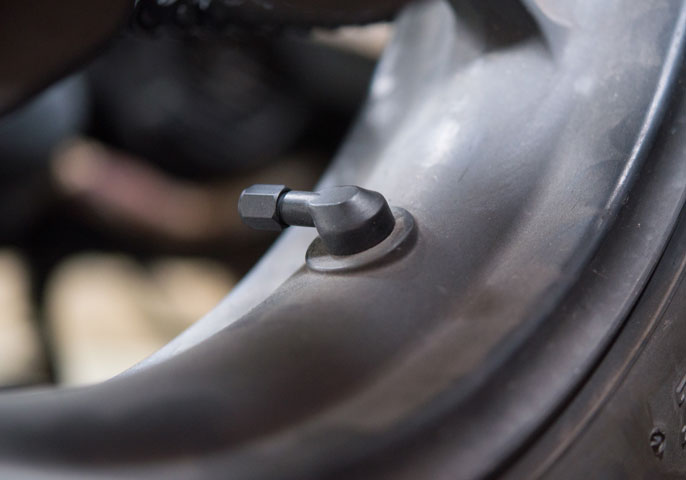 Aluminum Internal Sensor
The air valve is made of aluminum alloy, unlike rubber made valve, it will not deteriorate by age or by speed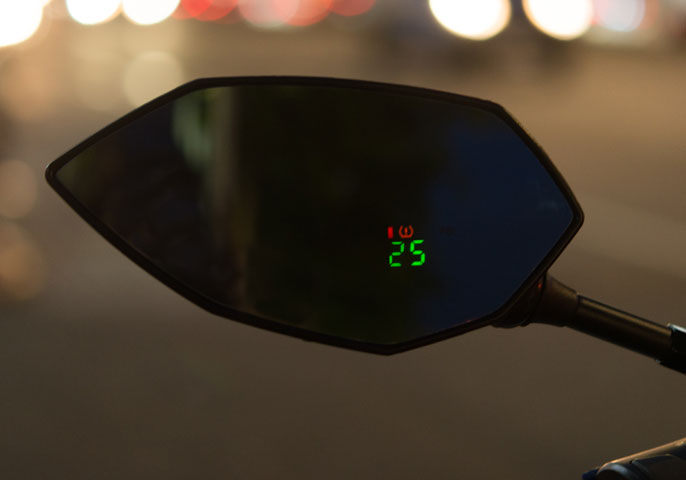 Visual Alarm
When the tire pressure is abnormal, the warning will be constantly on until the situation is solved.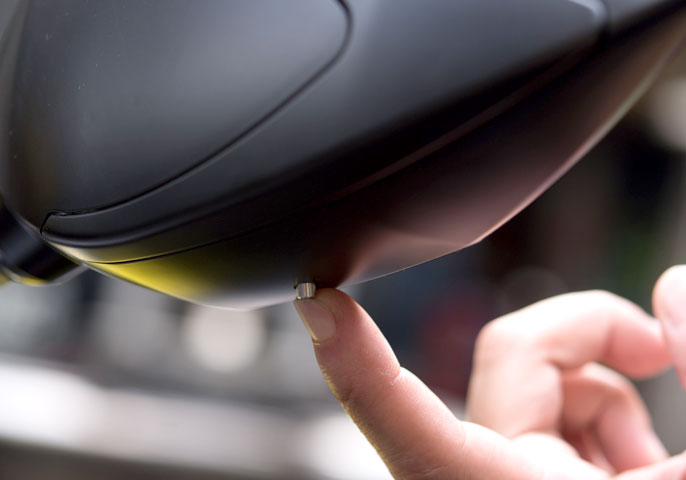 Handy Button
At the bottom of the mirror for setting and waking up hidden display.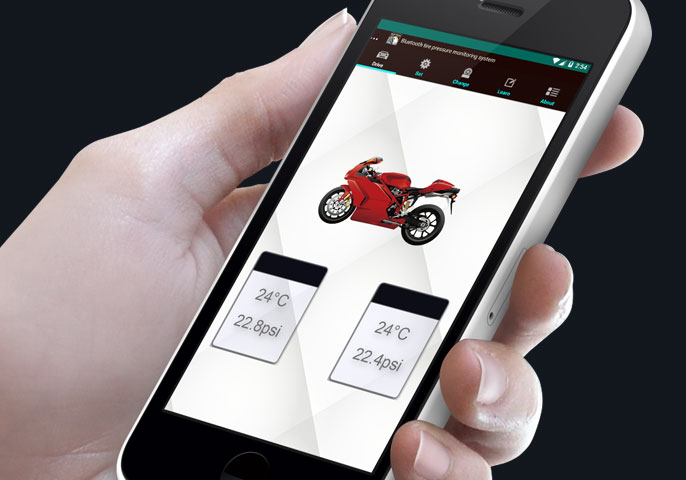 Tire Insight-Ble App
The tire pressure data can also be viewed from app, if pairing with Bluetooth smart phone.
"Protect yourself and loved ones with a good TPMS"