Like the annotation "Born To Rule" that Yamaha made, 2016 Yamaha XSR900 is definitely one-of-a-kind performance street bike. At the first glance, you might think that it is an odd-looking cafe racer. However, you can't deny that it is desirable and hard to be ignored. Underneath that retro style body, XRS900 actually features a 847cc liquid-cooled inline 3-cylinder, DOHC, 4-valve-per-cylinder engine based on the FZ-09, also known as the MT-09, a heart of a beast. Also, standard ABS, TCS (Traction Control System) and D-MODE indicators are providing riders an excellent riding experience.
There is a lot of aluminum material to be used on XSR900, and most of their aluminum original tune is reserved, which enhances its classic and quality image. From many details, you can easily notice it perfectly blends classic style into modern technology.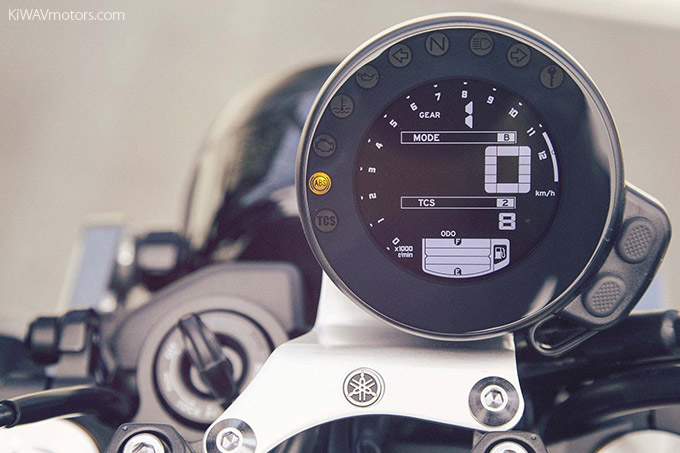 Digital tachometer and speedometer.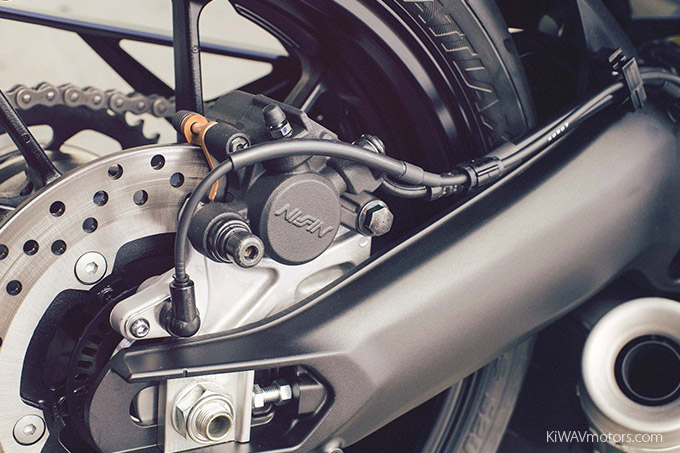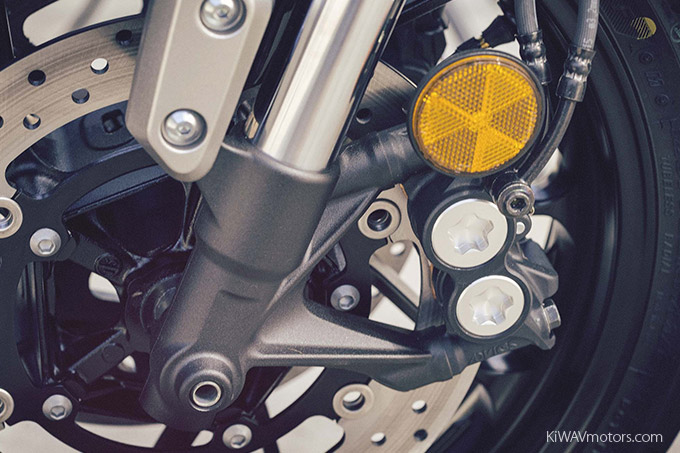 Powerful Braking with ABS.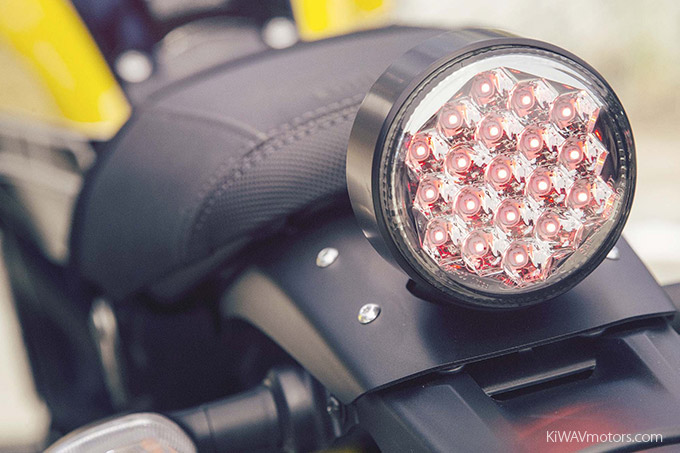 All-LED tail and brake light.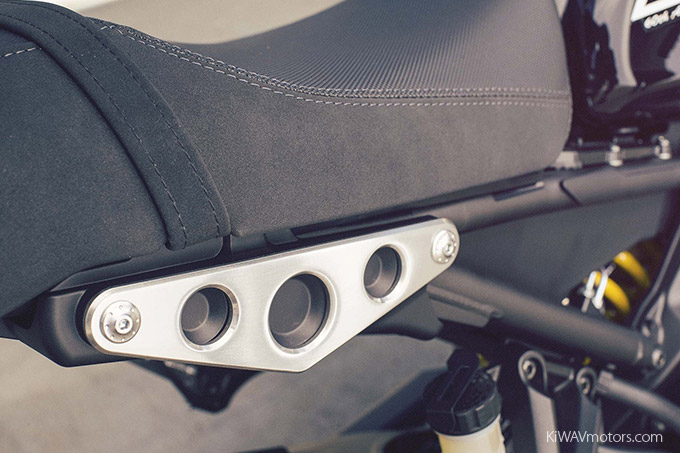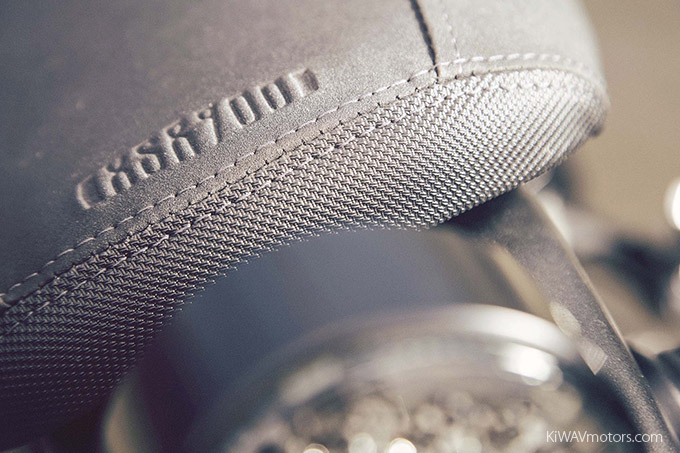 Retro-designed leather seat.
As a rider, especially a custom-bike lover, you must be familiar with YAMAHA "Yard Built" program since 2014. The "yard built" program started with the purpose of seeking brilliant customizers from motorcycle shops around the world to transform modern style YAMAHA motorcycles to a "yard built" customized bike with a character. For this amazing XSR900, the one who completed the mission is Roland Sands Design.
Roland Sands has won the 1998 AMA 250GP national championship, also an award-wining designer. Founded in 2005, Roland Sands Design is one of leading motorcycle shop in the world. They embraced "faster sons" philosophy, created their yard built special named "Faster Wasp". Covered with "bumblebee" color scheme, wasp-yellow and black blocks, RSD Faster Wasp with a sting successfully outlines the spirit of wasps and earns in the line of sport heritage.
So, are you EXCITED to start your own bike customization project now? If you're new to customize your bike, changing from plain stock mirrors to a new pair of stylish mirrors should be a good start. It's not difficult to do at all, and people will notice the instant makeover! It can be bold, elegant, or even subtle whatever fits your bike the best.
KiWAV is specialized in quality and functionality motorcycle mirrors, parts and accessory; We've got the installation guides and videos ready for you. KiWAV motors will always be riding with you. (We leave no man behind! That's the bikers' code.) So why don't you start to work on your blue print now!
Share KiWAV news if you like our motorcycle HOT news. Also, feedbacks are always welcome. ;)