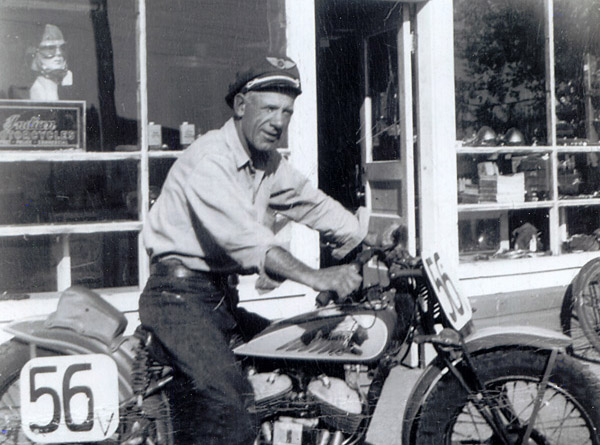 Clarence "Pappy" Hoe
This biker heaven once was an ordinary town in the middle of nowhere until Clarence "Pappy" Hoel led several like-minded Indian Motorcycle riders, the Jackpine Gypsies Motorcycle Club, begun the Black Hills Classic in 1938.
Unlike it first started with 9 participants and a number of audience, Sturgis Motorcycle Rally gradually became a renowned rally attracting thousands passionate bikers across the United States and around the world to make the pilgrimage to.
South Dakota is never wanting in spectacular scenes. Tourism, in fact, plays a big part in South Dakota's economy. The Mount Rushmore is the top tourist destination; the presidents' sculptures attracts nearly 2 million visitors each year to look up to them since 1991.
But if you think the Mount Rushmore is the only attraction in South Dakota, you're dead wrong. Besides the Mount Rushmore, there are a lot of out-of-this-world sceneries are waited to be explored around Sturgis, South Dakota. The official Sturgis Rally website has thoughtfully planned six riding itineraries for your preference.
1. Oasis on the Prairie - Pierre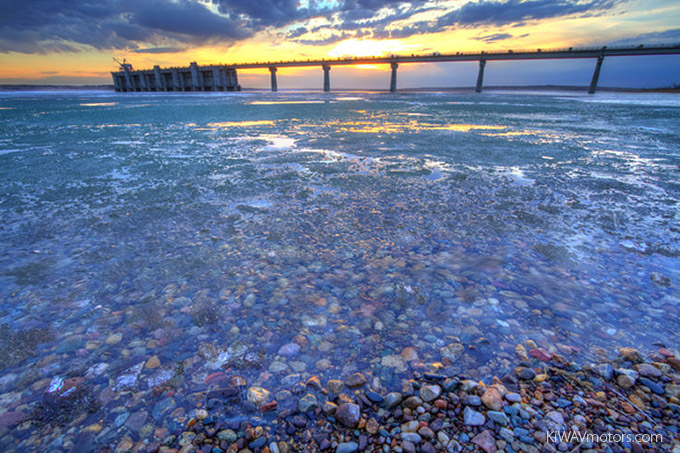 On this journey, you will experience the scenes in open prairie, rolling hills, and old west style towns.
Riding across and the Missouri River and to visiting the Oahe Dam make this short journey unforgettable.
2. Spring Riding Itinerary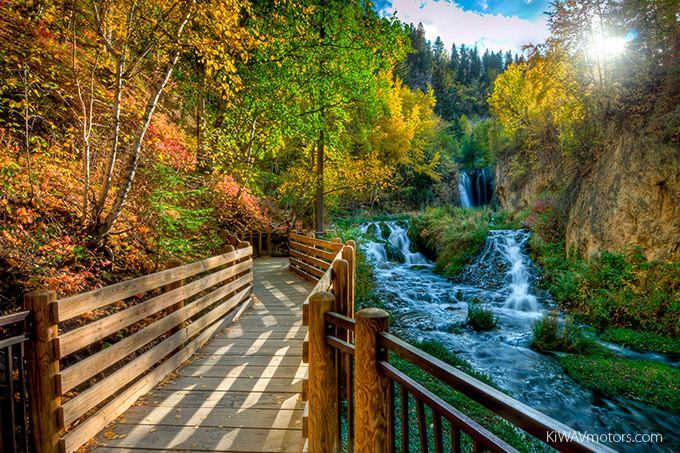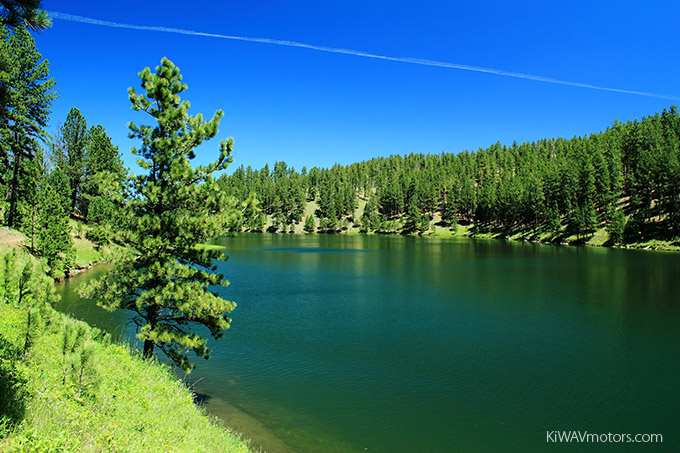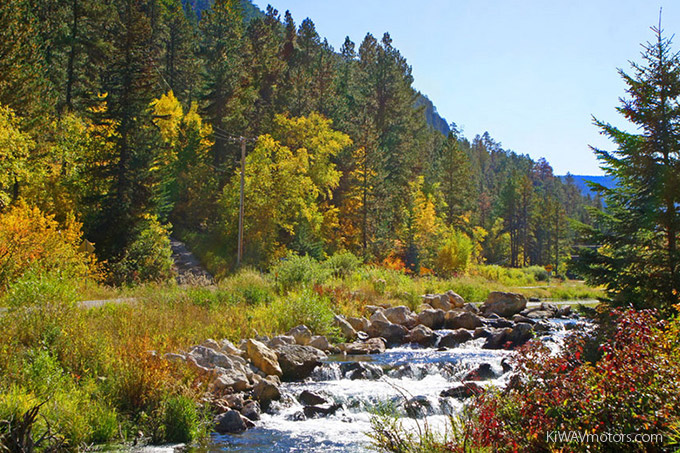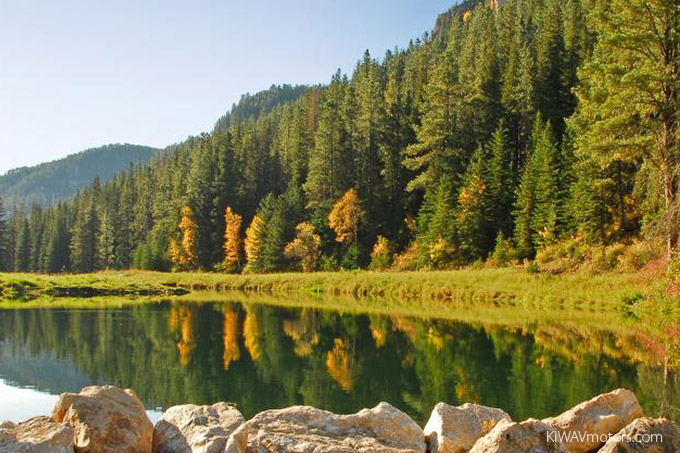 Into the Black Hill National Forest, you will experience the relaxing scenic ride in the nature.
The beautiful view of the Deerfield Lake and the Roughlock Falls have a magic power to wash your fatigue away. Moreover, the Dumont and Spearfish Canyon are both on the way, so don't forget to make a stop and take a picture. 
3. Needles and Pig Tails Itinerary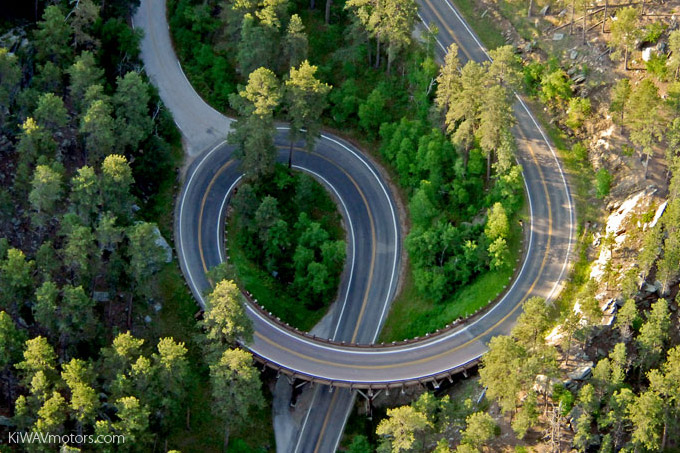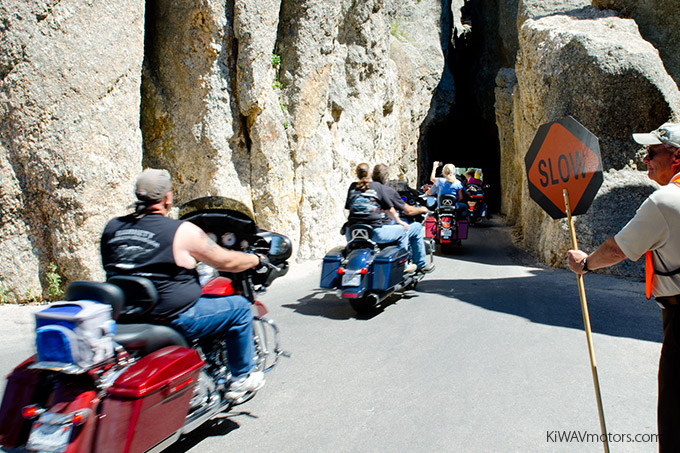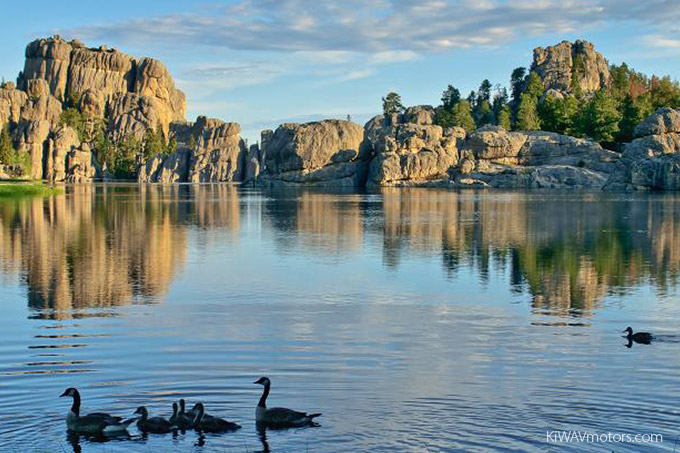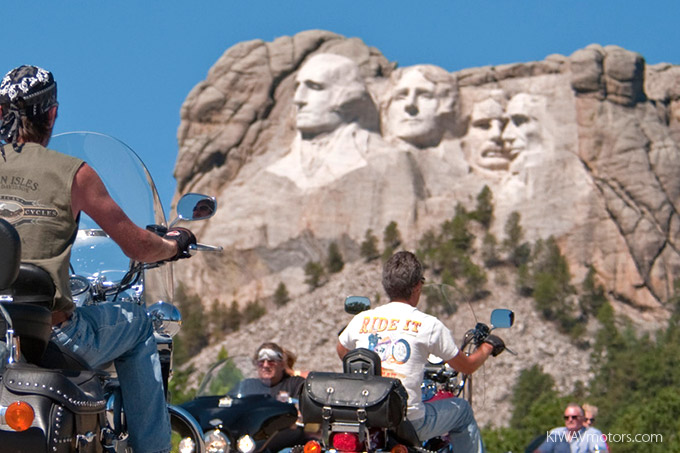 From the funny name - Needles and Pig tails - we know that this journey could be a bit challenging, but you'd regret if you missed it.
Needle Highway was chosen as one of the top 10 motorcycle rides in North America by Discovery and is full of dizzying turns and elevation changes on the way. It passes through stunning granite-cut rock walls - Needles Eye Tunnel. The picturesque view makes Sylvan Lake a popular place for wedding photoshoot. Finally, we will see the world famous landmark Mount Rushmore from different aspects on this journey.
4. Badlands Itinerary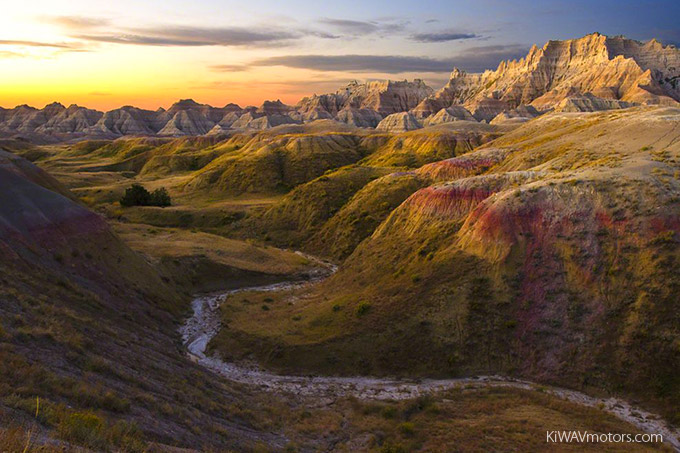 The Badlands National Park is well-known as one of the world's richest fossil beds as well as for its dramatic and colorful rock layers.
This land, hundreds of thousands of ancient flora and fauna lived on, which had been eroded by the forces of water for around past half million years. Under those massive peaks stands a well-known drugstore. Wall Drug's great success begins with a thing can't be simpler - ice water. It opened in 1931 and once had a hard time to get a customer, but an insight of travelers need turned it into a mall (and a tourist attraction).
5. Black Hills Grand Tour Itinerary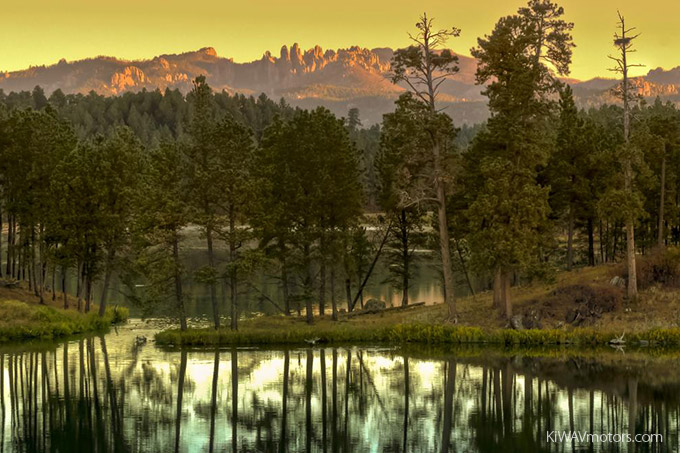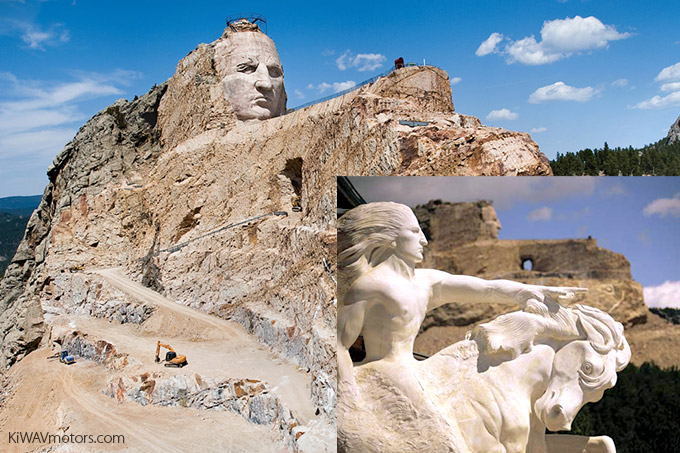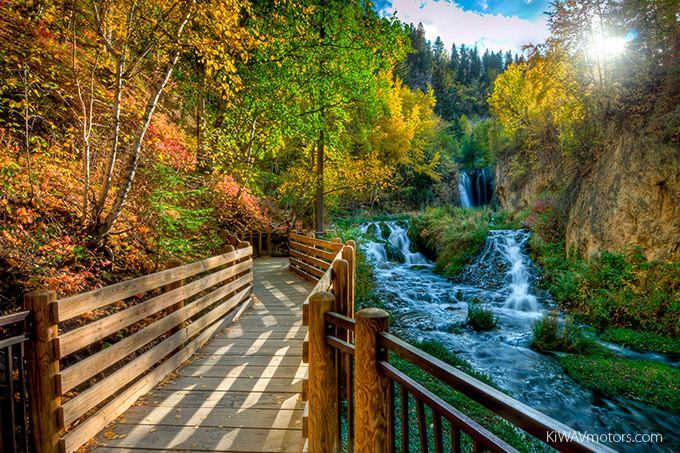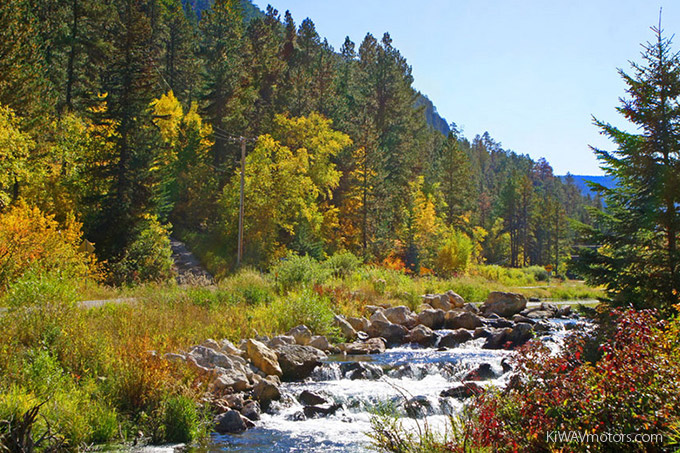 One attraction you must visit is the Crazy Horse Memorial. In memory of the North American Indian culture, the huge sculpture was named after Crazy House a great Lakota Chief.
Then we keep ride into the wood. The name of Black Hill comes from the color people see it from a distance.  Actually the Black Hill is colorful from day to night. The Roughlock Falls offers the most picturesque scene in the Spearfish Canyon. This tour must give you a memorable ride.
6. Fall Colors Itinerary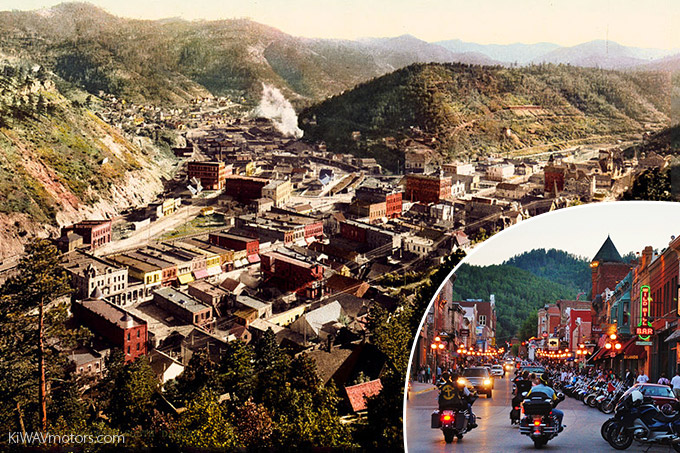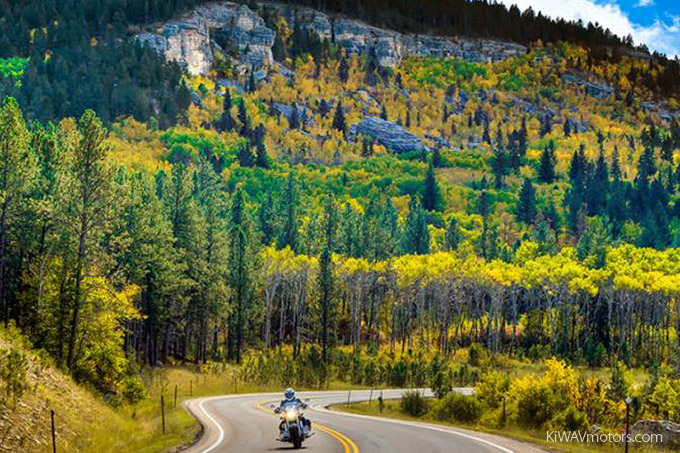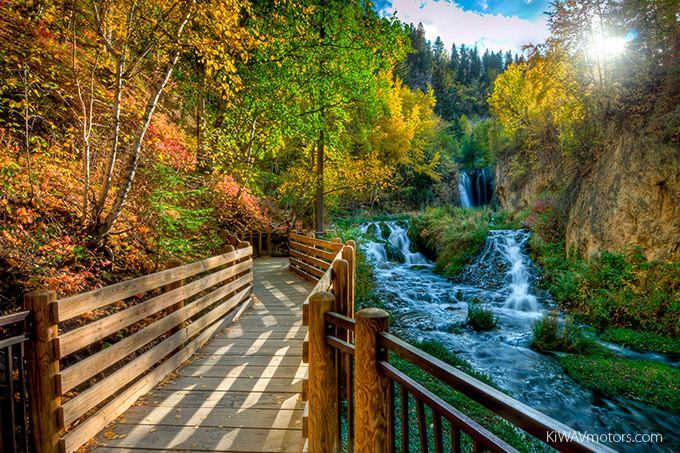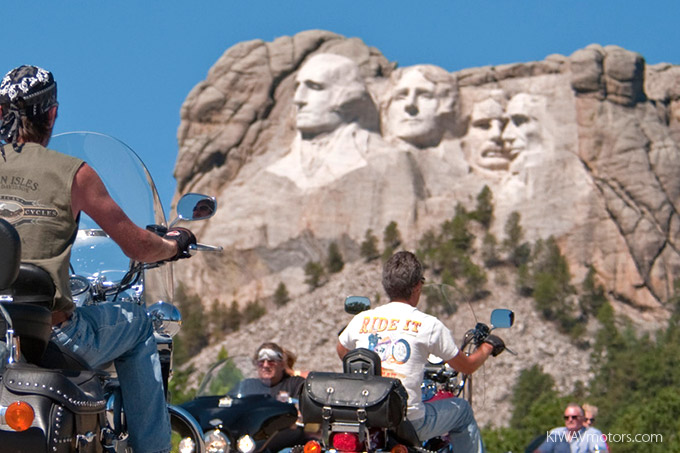 We begin from Rapid City, go through winding Vanocker Canyon Road between humongous cliffs in northern Black Hill, and finally, arrive in Deadwood City.
Deadwood City rose during the "Black Hill Gold Rush." is a charming place you would want to stretch your legs and look around. After a good break, let's head to Spearfish where Roughlock Falls located, then finish our journey by riding back to where we begin - Rapid City.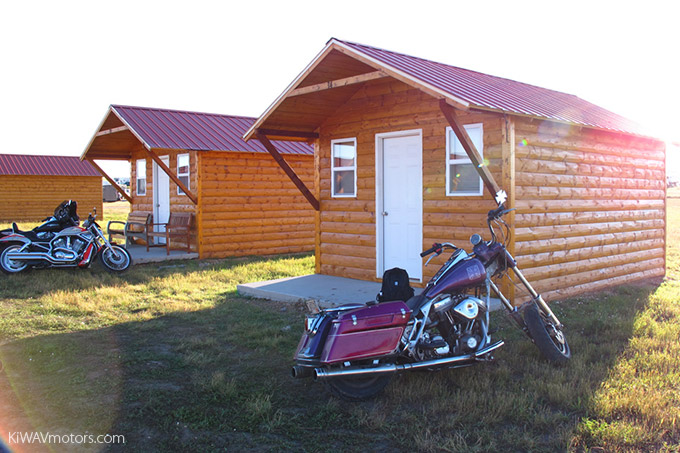 I know that the Rally is going to complete my summer, because except for sight-seeing on the expansive land in South Dakota, what can be better to meet and ride with bikers who share the same passion?
The best description for the Sturgis Motorcycle Rally is as the Sturgis museum wrote, "For one week only, it's a rally.  For the remainder of the year—for the people who eat, sleep, and breathe for the wind on their faces and the open road beneath their wheels— it's a way of life."