Clean Surface
KiWAV replacement switch housings hide the fastener, leave a nice clean surface of the top half housing.
The OEM switch housing uses a fastener directly in the middle of the top half housing.
The KiWAV replacement switch housings are not only giving a much nicer appearance, a flowing upper finish but also having less chance to rust the bolt. Because both switch housing fasteners will be inserted through the lower switch housing.
Pre-Drilled Hole at the Bottom
There is a pre-drilled hole at the bottom of the housing, easier for certain models' turn signal wiring to go through. (The rubber ring is not included.)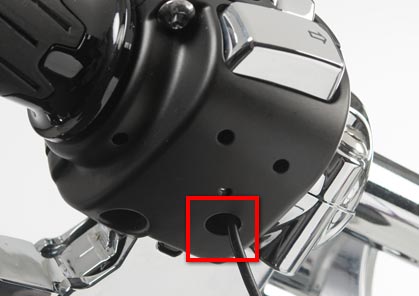 Subscribe
There are many more helpful small tools out there. Things that make you go Ah-Ha!
Not expensive, but very helpful.
If you're interested, subscribe to us and you'll receive the hottest news straight to your inbox.