Ducati Panigale 1199 black with LED turn signal OEM quality replacement mirrors
by
KiWAV
To view more product information (more photos, specification, and dimension), please choose a fitment above.
KiWAV OEM replacement mirror gives you the exact specification and quality. Mount and look just like the originals.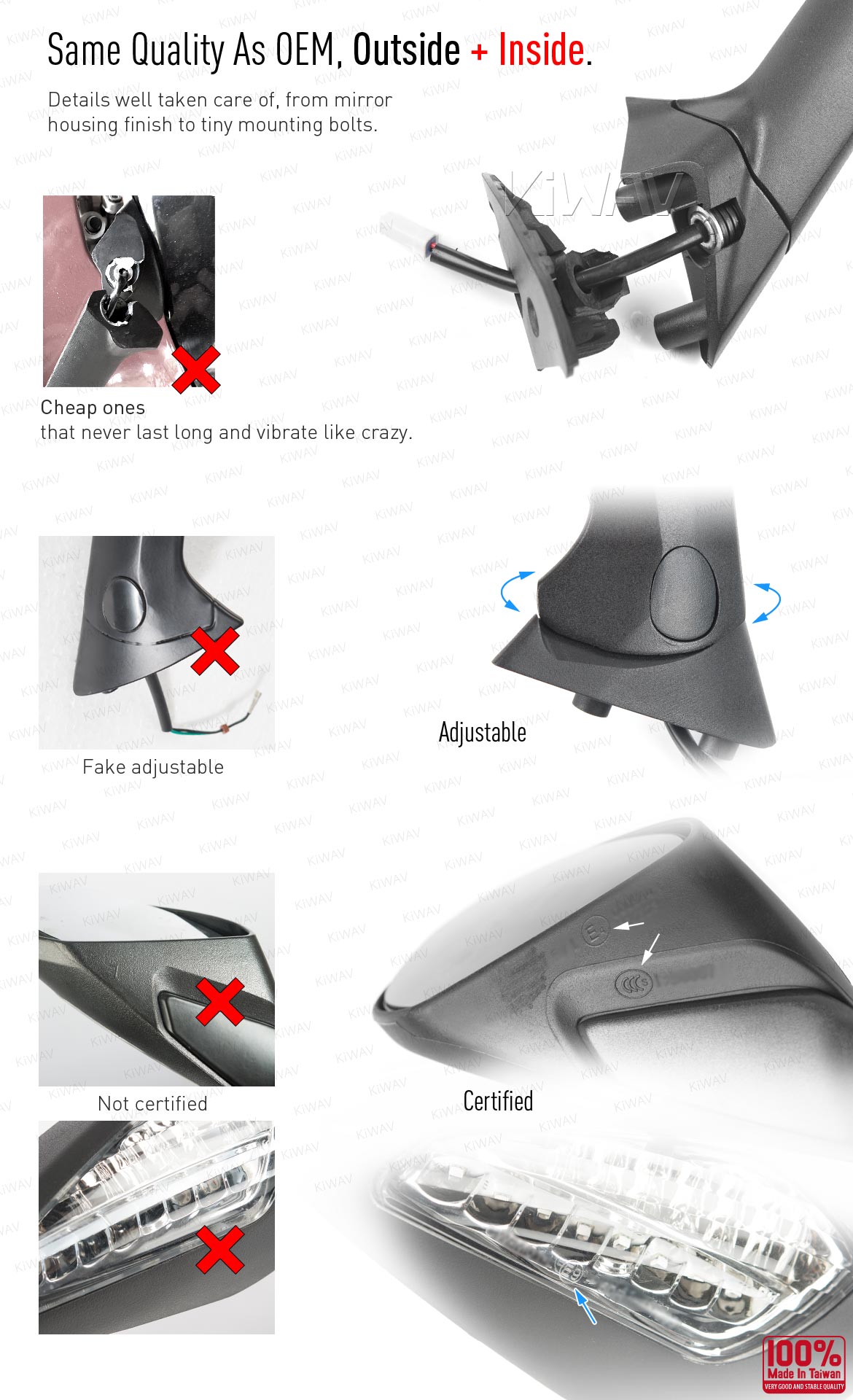 Aftermarket mirrors suggestion:
If you want an upgrade, check out KiWAV-Magazi Lucifer LED mirrors. It can replace Ducati Panigale mirrors for both 1299 and 1199.
Lucifer LED mirrors with built in driving and turn signal lights , and the great build quality and brightness is equivalent to OEM.
FD939
There are yet no reviews for this product.
Please log in to write a review. Log in