Royal Rods RM-6217 connecting rod compatible with KTM 50SX '01-'20
by
Royal Rods
SKU: RL-KTM50SX-2001
EAN: 0680577070417
Royal Rods RM-6217 connecting rod compatible with KTM 50SX '01-'20, Royal Rods con-rod are made by AISA8620 and JIS SCM420H case-hardened steel with undergo double forging, every pieces all finished with highly precision.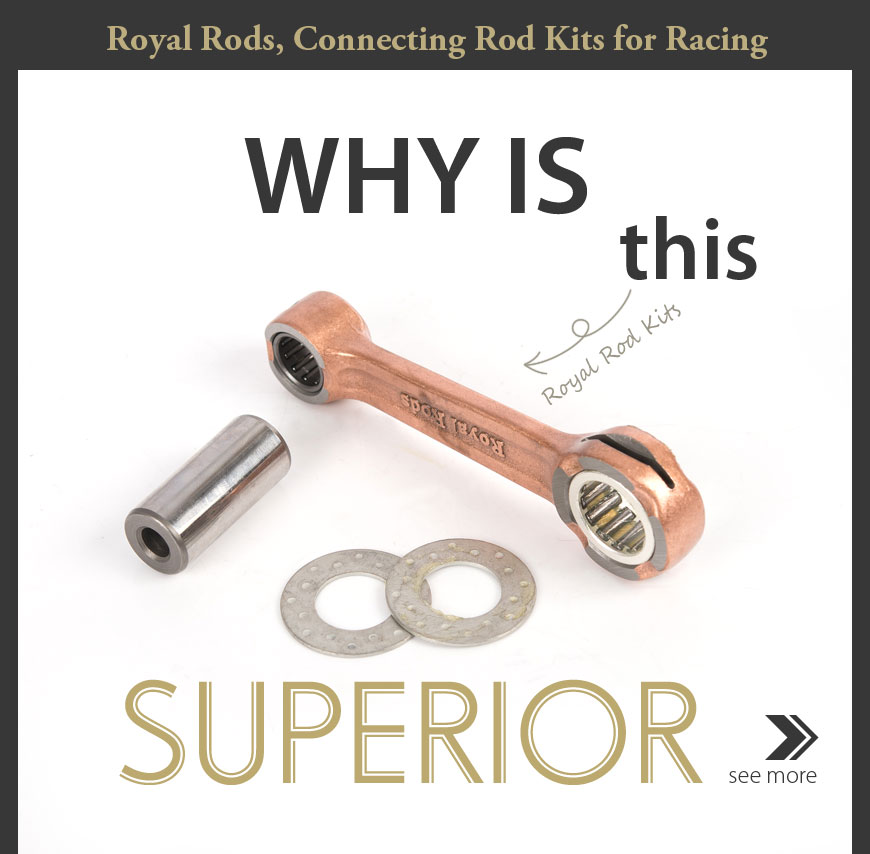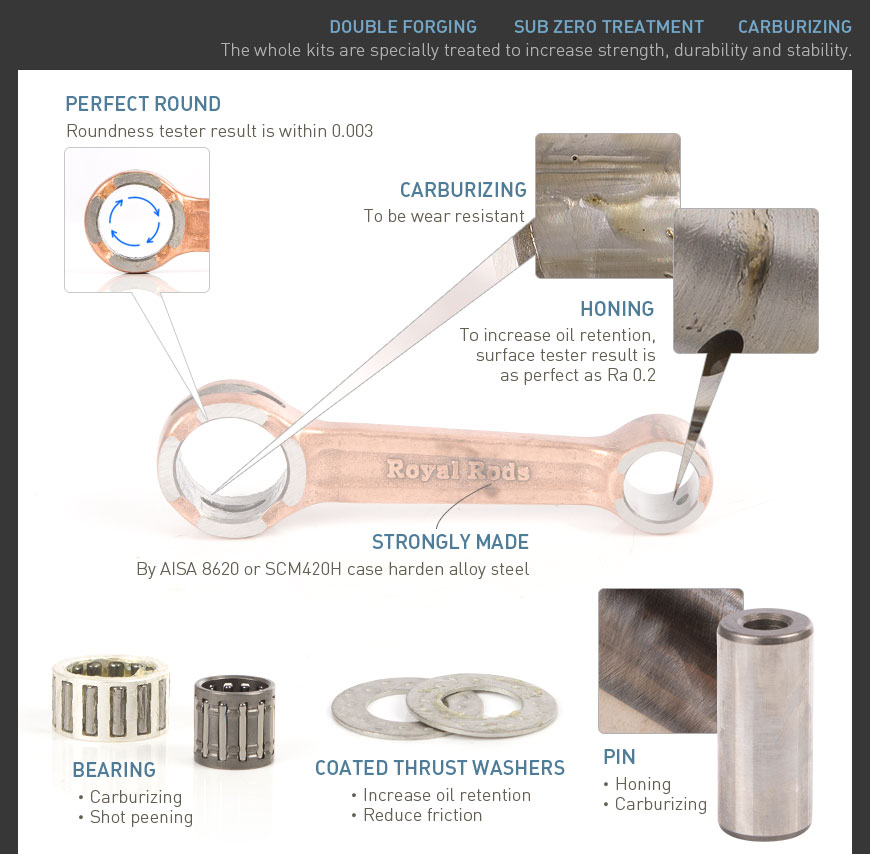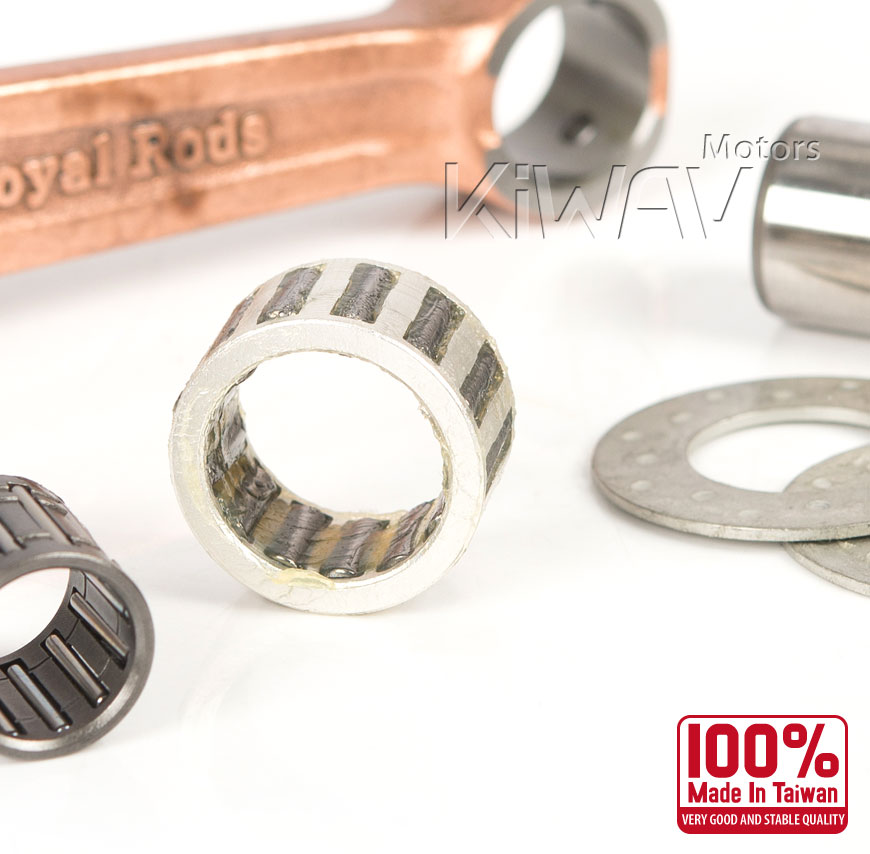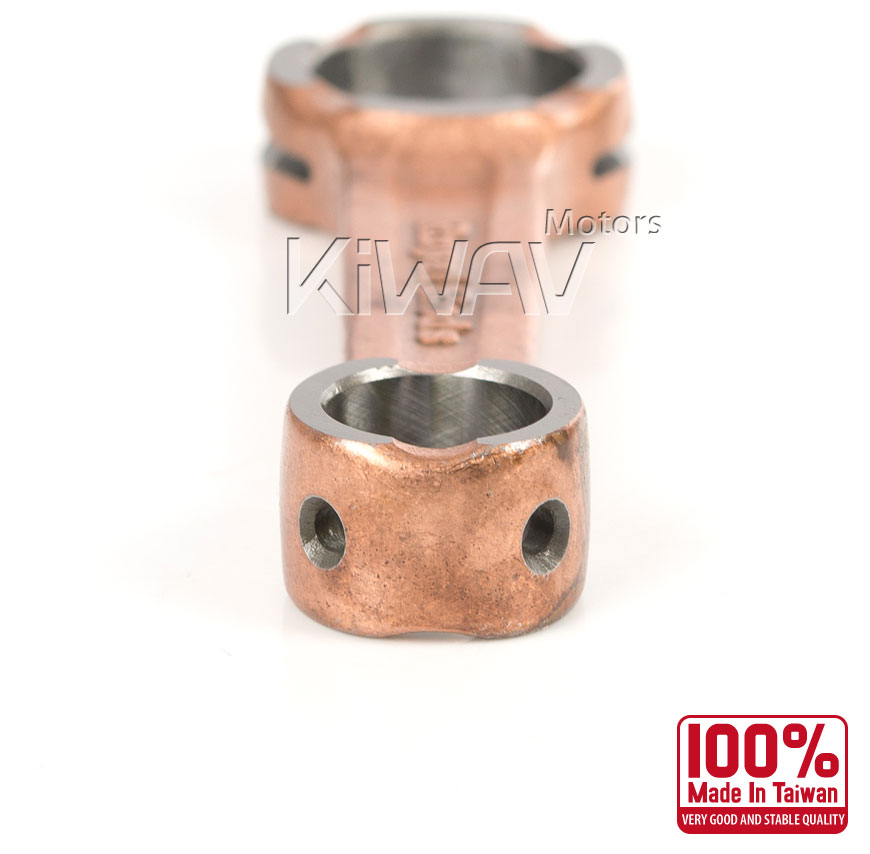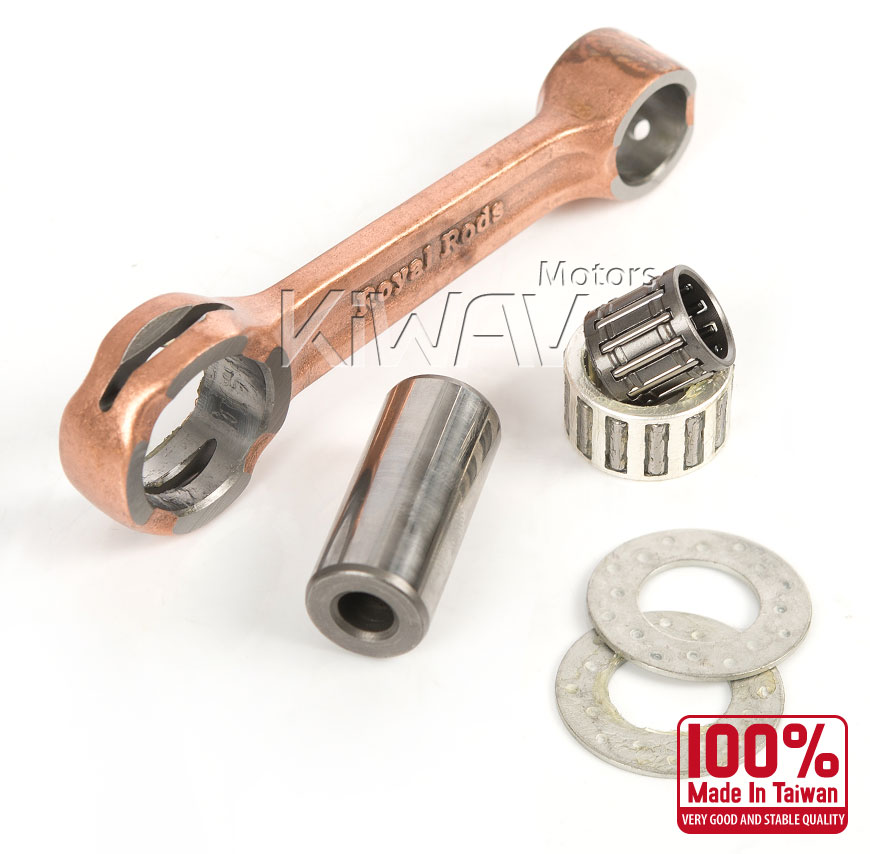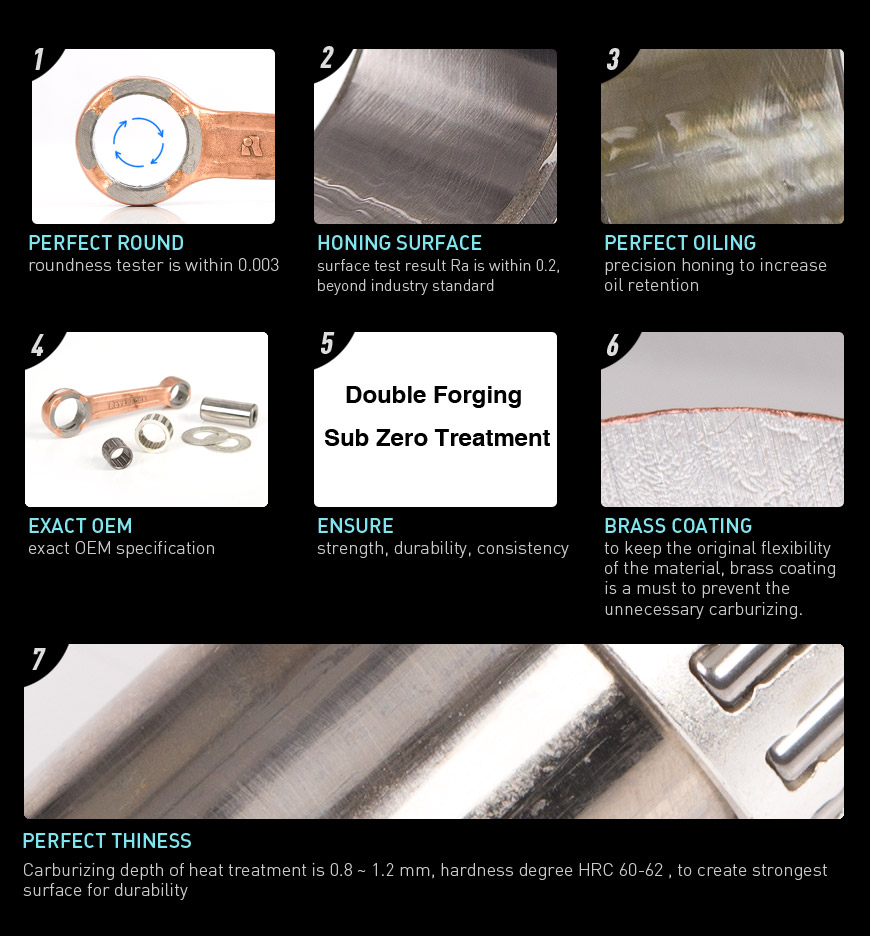 OEM Part Number: 45130015000
Brand Model: Compatible with KTM 50SX(01-20)
Material: Double forged heavy duty AISA or SCM420H case harden chromoly
Package: Forged connecting rod x 1, big end bearing x 1, small end bearing x 1, crank pin x 1, washer x 2
Net Weight: 161g, total weight: 185g (Total package,included packing)



ITEM NO.
MODEL
A
B
C
D
E
unit: mm
RM-6217
Compatible with KTM 50SX(01-20)
22
15
85
12
14
PIN: Ø16*36
WASHER: Ø16×Ø30*1.0
BIG END BEARING: 16*22*12
SMALL END BEARING: 12*15*14.5
There are yet no reviews for this product.
Please log in to write a review. Log in