Kiwav feeler gauge is a tool used to measure gap widths. Feeler gauges are mostly used in engineering to measure the clearance between two parts.
They consist of 25 of small lengths of steel of different thicknesses with measurements marked on each piece. They are flexible enough that, even if they are all on the same hinge, several can be stacked together to gauge intermediate values.
round tip thickness straight leaf measure hand tool spark gap tappet adjustment engine intake cylinder head valve maintenance check 2 4 stroke spark plug piston connecting rod crankshaft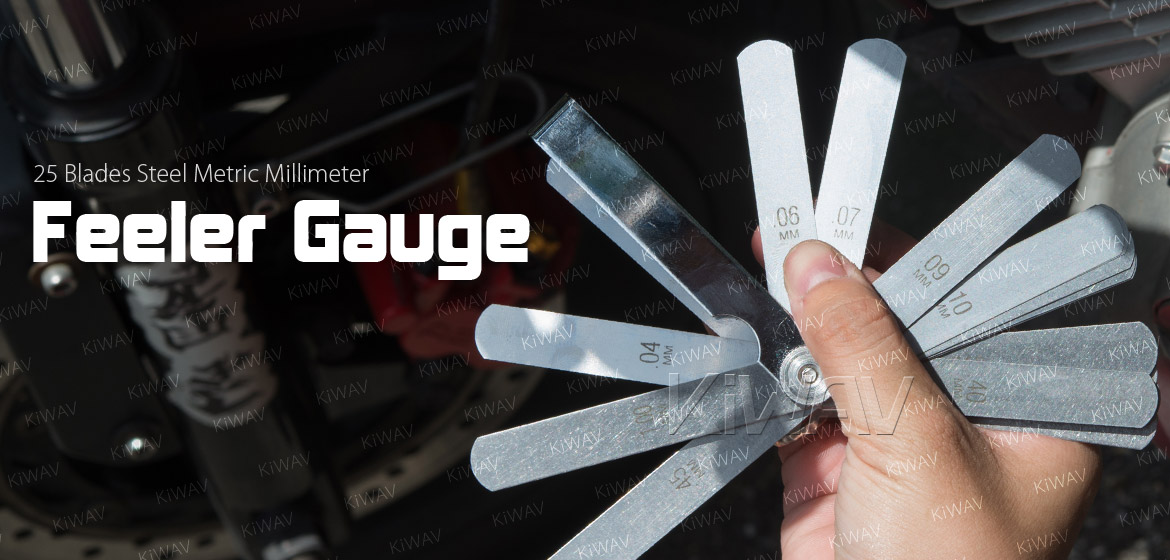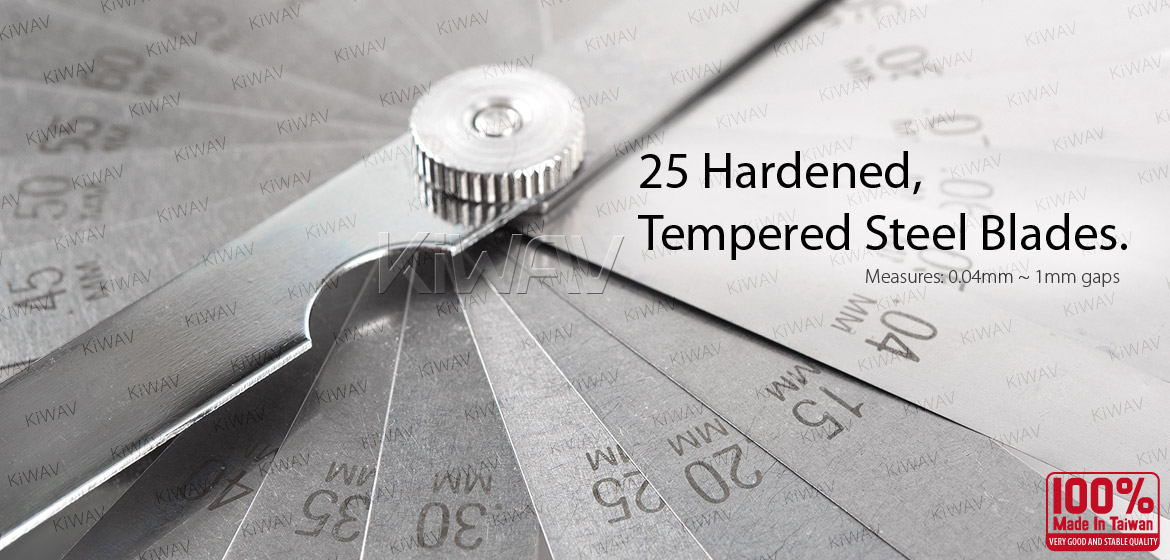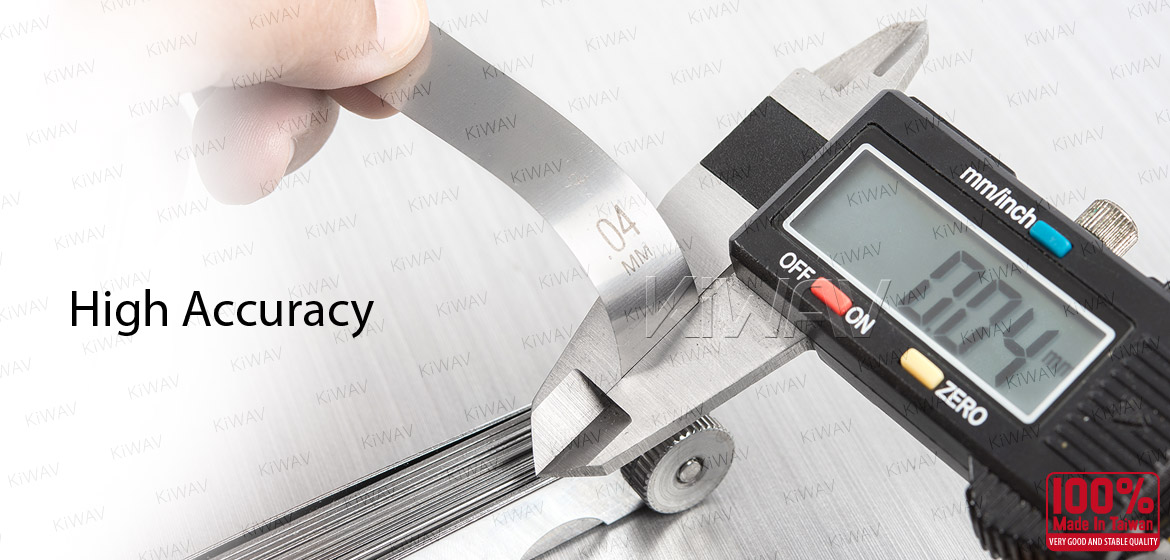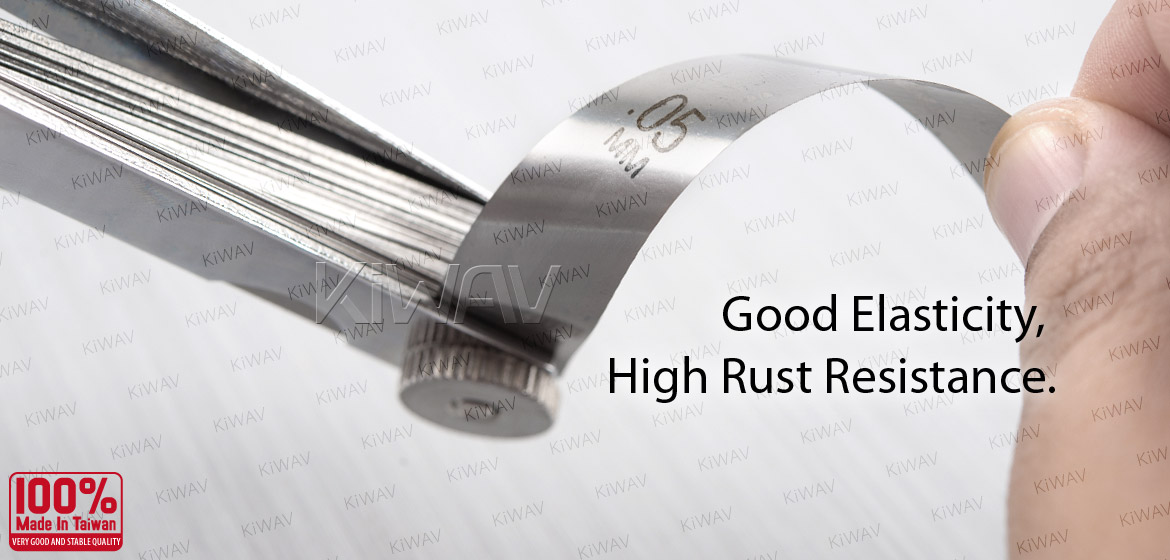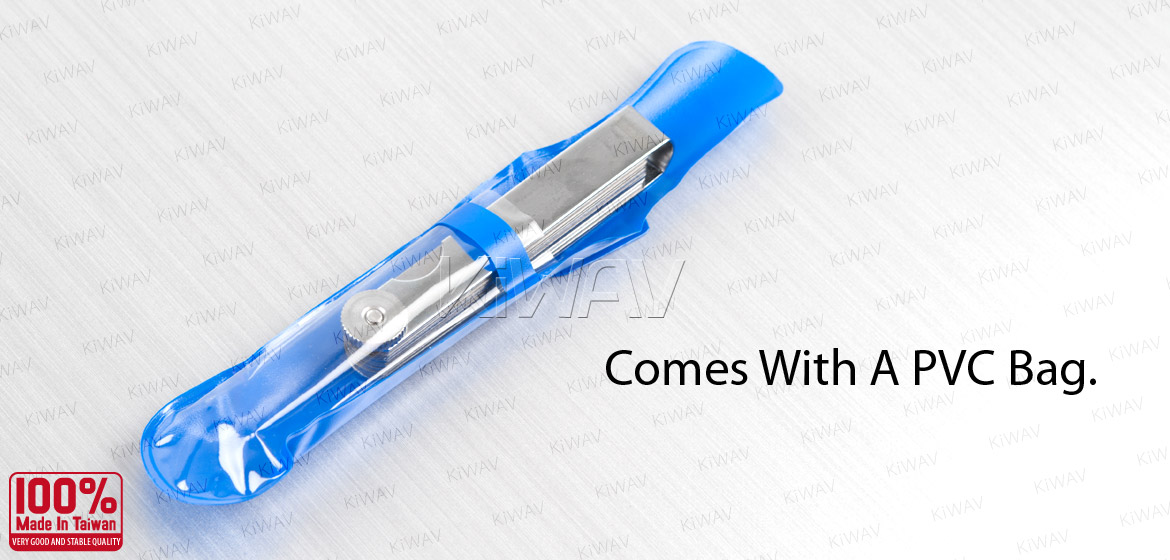 Feature




25 Hardened, tempered steel blades.
Measures: 0.04mm~1mm gaps.
High accuracy, good elasticity, high rust resistance.
Each blade is marked with Millimeters. Clear and easy to use.
Comes with a PVC bag.
Material


Stainless steel

Net Weight


110g

Package


Feeler gauge with 25 blades
Fitment


0.04mm~1mm gaps

Size (mm)


0.04, 0.05, 0.06, 0.07, 0.08, 0.09, 0.1, 0.15, 0.2, 0.25, 0.3, 0.35, 0.4, 0.45, 0.5, 0.55, 0.6, 0.65, 0.7, 0.75, 0.8, 0.85, 0.9, 0.95, 1mm
*Please allow measuring deviation due to manual measurement.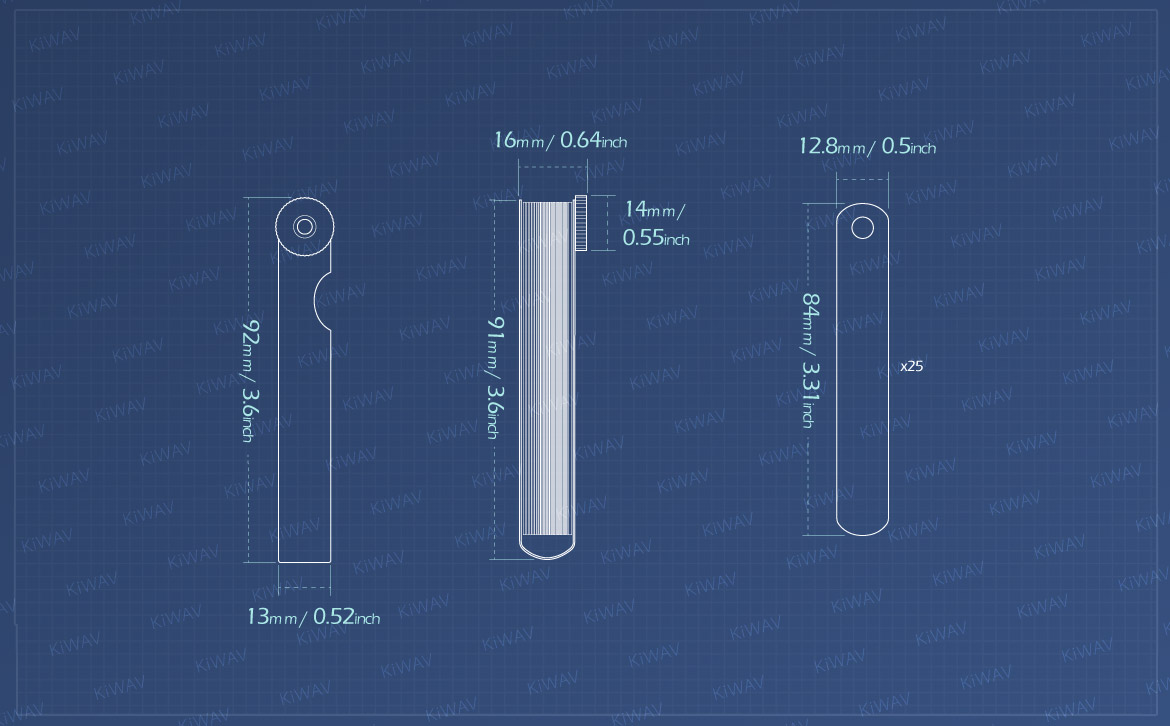 Reviews
Wednesday, 27 October 2021
Accurate and well made. not for spark plugs, but for very small gaps and clearances, i.e. checking clearances for warpage on flat surfaces. -- Amazon Customer
Please log in to write a review. Log in