Oil filter cap wrench with 65mm x 14 flutes
by
KiWAV
SKU: KR-K437-oilfiltertool-Honda
EAN: 0799418223322
Hot item!

More than 1,000 people have purchased it.
Oil filter cap wrench with 65mm x 14 flutes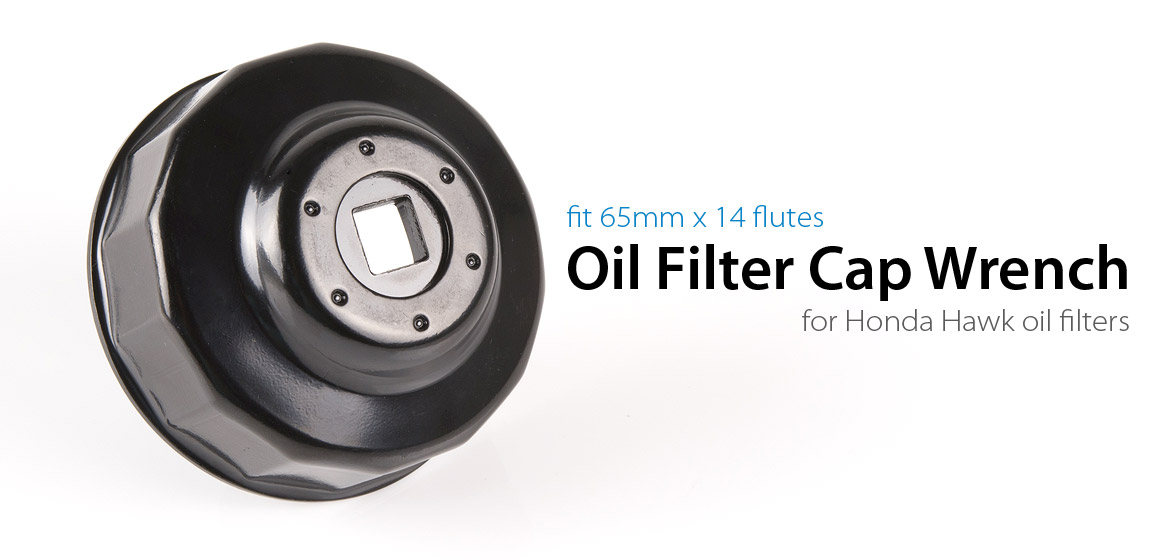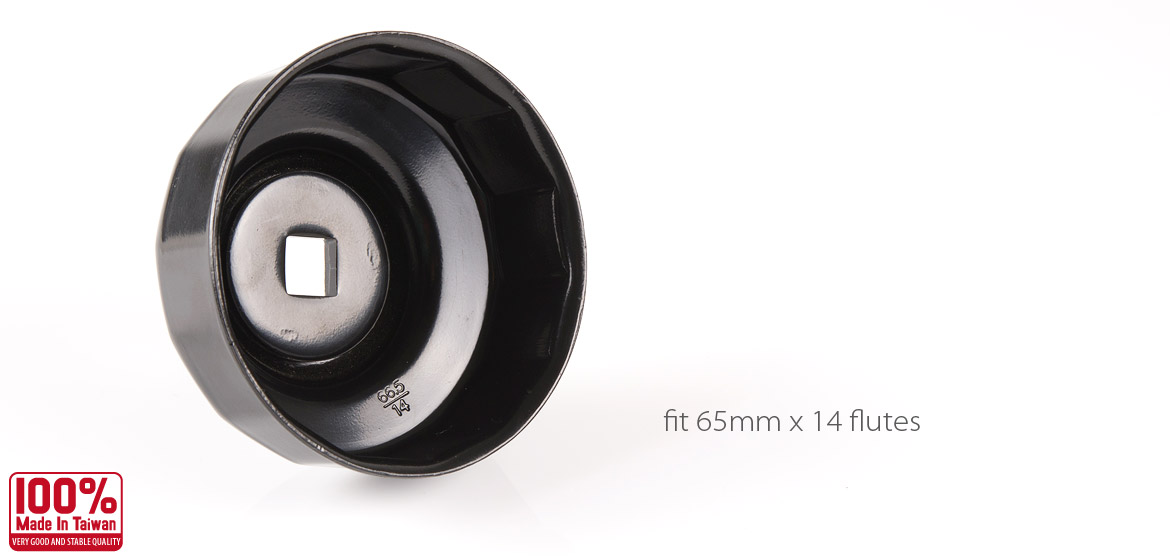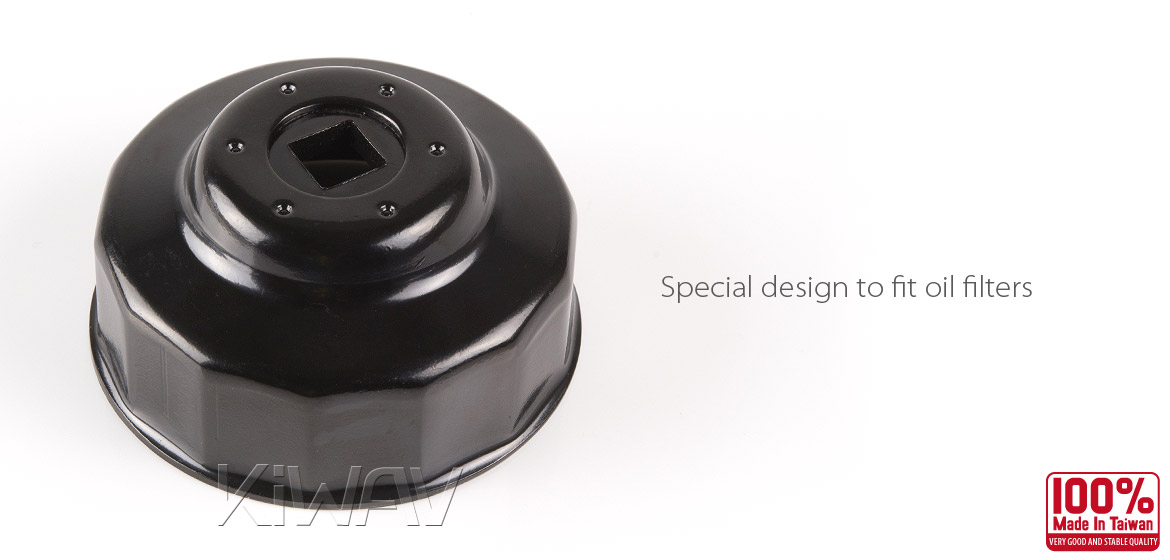 Features




UNIQUE FEATURE-- Remove the oil filter cap faster, safer, and easier. Even if the oil filter cap is extremely tight, KiWAV oil filter cup helps complete the job effortlessly.
DURABLE-- 4.6mm thickness metal around the square hole. NOMORE CRACKED when you try to twist it hard.
LONG LIFETIME-- made from high strength forged steel for firm and durable, without the problems of broken in half, stripped the filter housing etc. (Hint: put a rag or sandpaper inside the wrench will help to grab filer tightly)
USAGE-- Easy of Use for installation and removal of oil filter Allows the spin-on filter to be turned with a 3/8" drive socket wrench.
Material


Stamped steel

Size


Fit oil filter size 65mm x 14 flutes (external diameter)

Fitment


Fit Honda motorcycles, Hawk, Goldwing and most motorcycles with OEM oil filters size: 65mm x 14 flutes.
For Honda automotive, this wrench fits a Honda 15400-PLM-A01, or 15400-PLM-A02 oil filter.
Fitment is the same as Honda OEM oil filter wrench 07AAA-PLCA100.
Color


Black Finish

Quantity


1 PC

NetWeight


115 g
DO not work on any oil filter with a rubberized coating on the end (like Fram does), it would only work if the aftermarket filter top is of the same design as the Honda oil filter.
If the original Honda oil filter has been replaced by another aftermarket oil filter, then there is no guarantee that it will fit.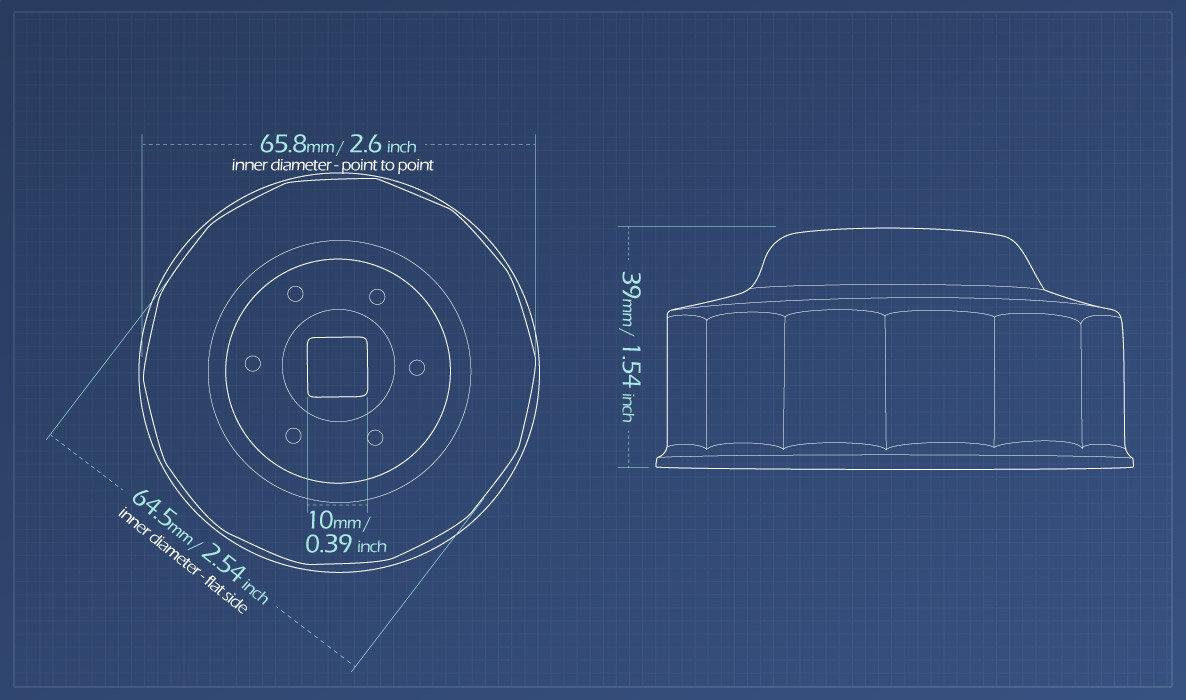 There are yet no reviews for this product.
Please log in to write a review. Log in