Medusa chrome mirrors 2.8 in. short stem compatible with Harley Davidson
by
Magazi
SKU: 100107018279904
EAN: 4716873781644
MAGAZI provides a wide selection of stylish and sturdy motorcycle mirrors. It's the first thing you need to change to when you buy a motorcycle. Medusa series has the look you can't forget, careful, one look you'll turn into stone. This pair is short stem and Harley Davidson specific.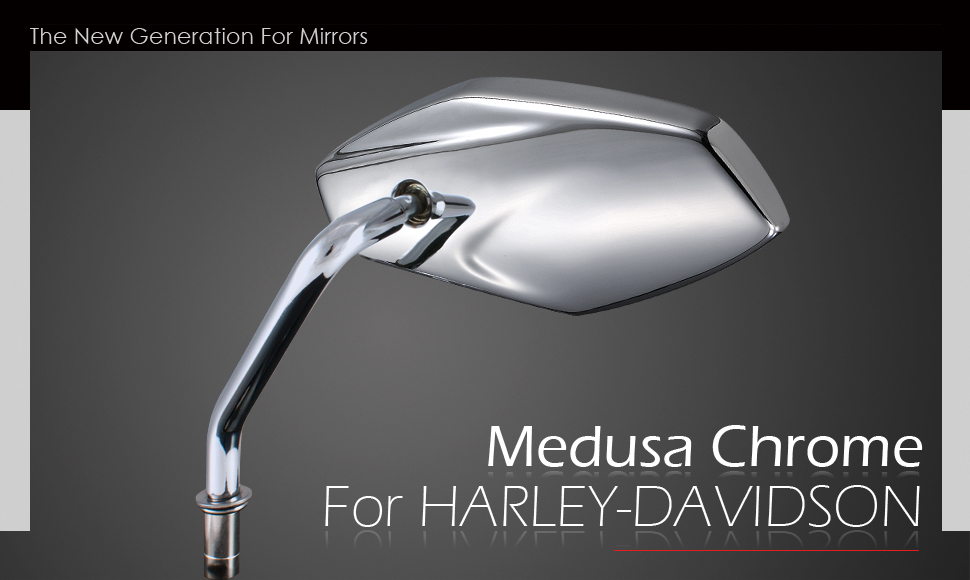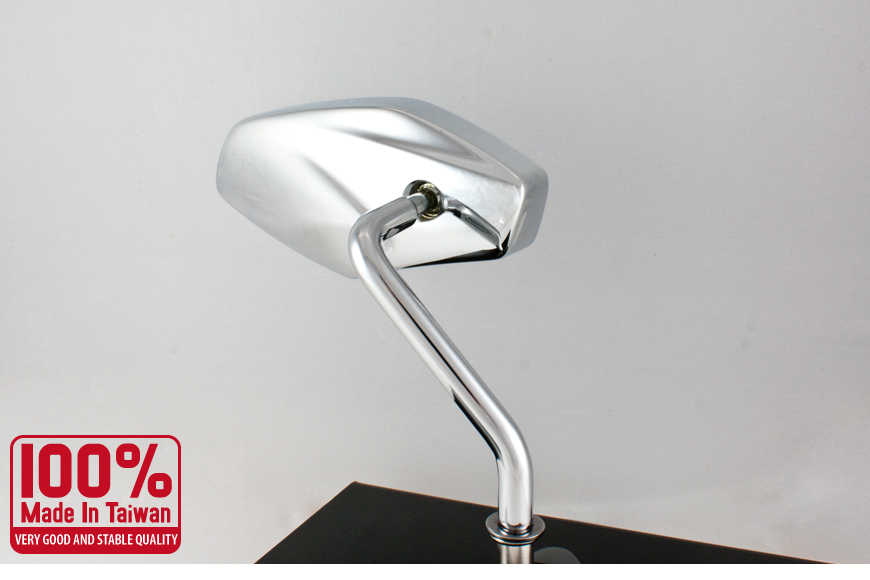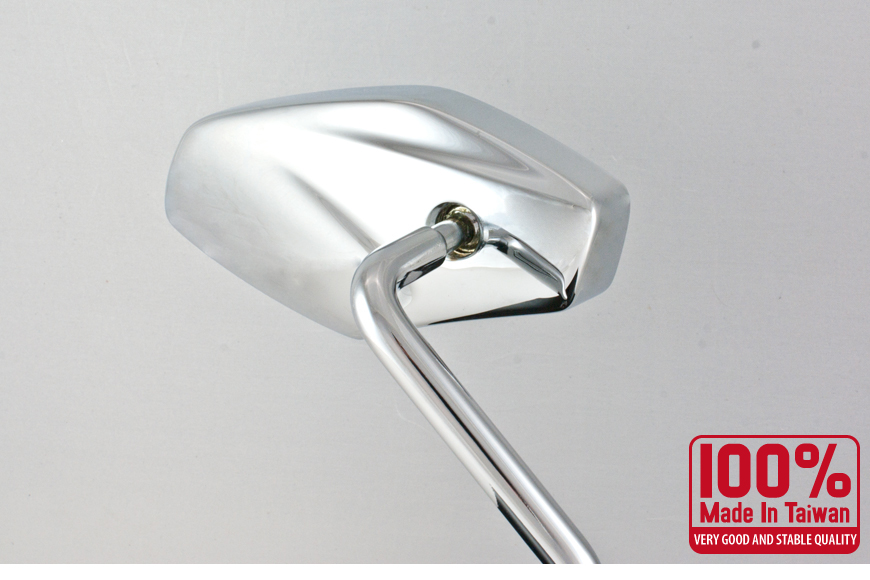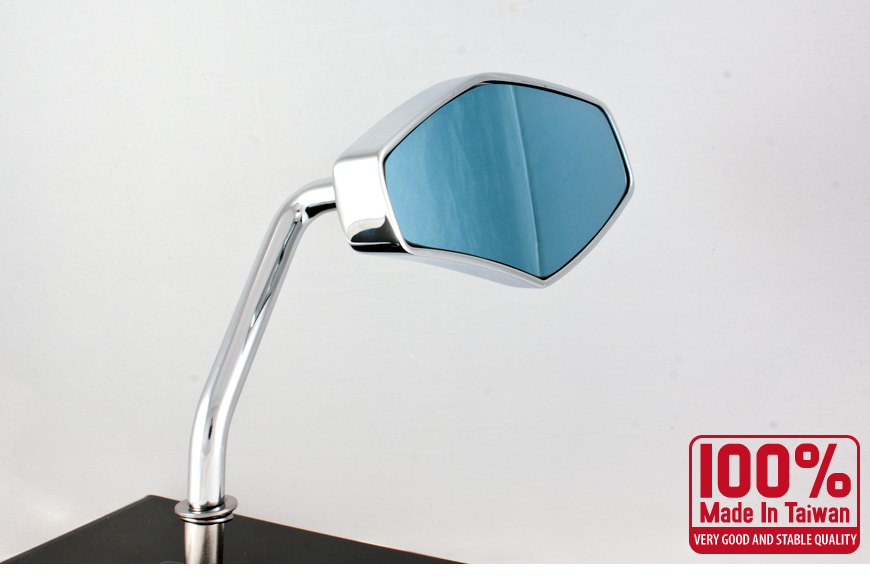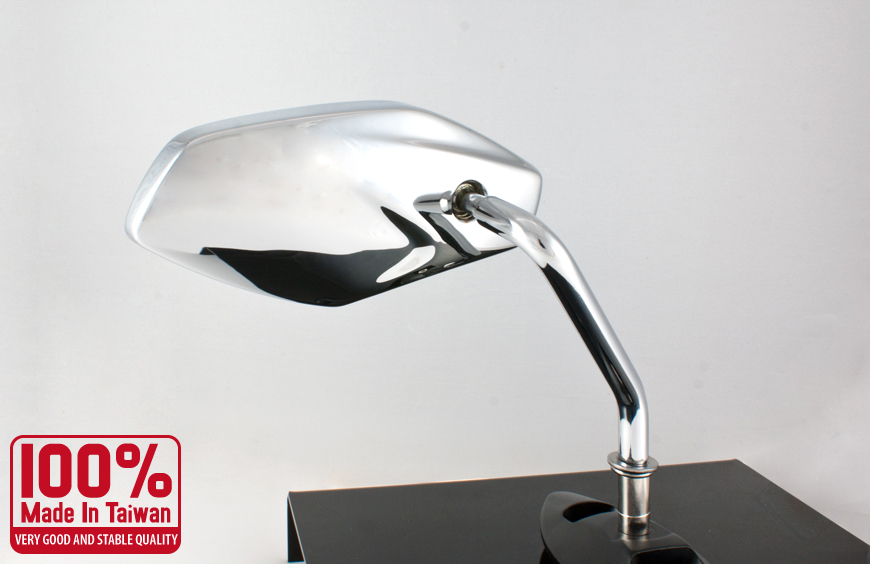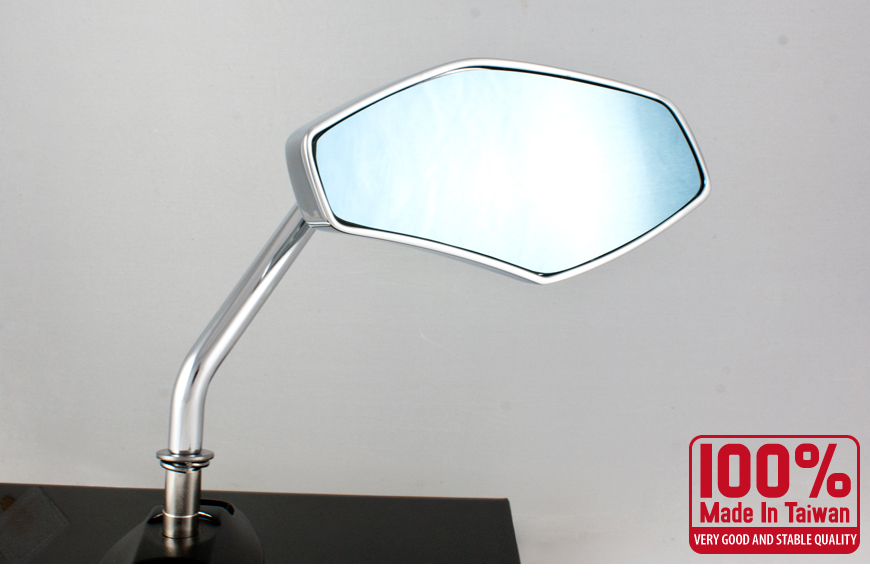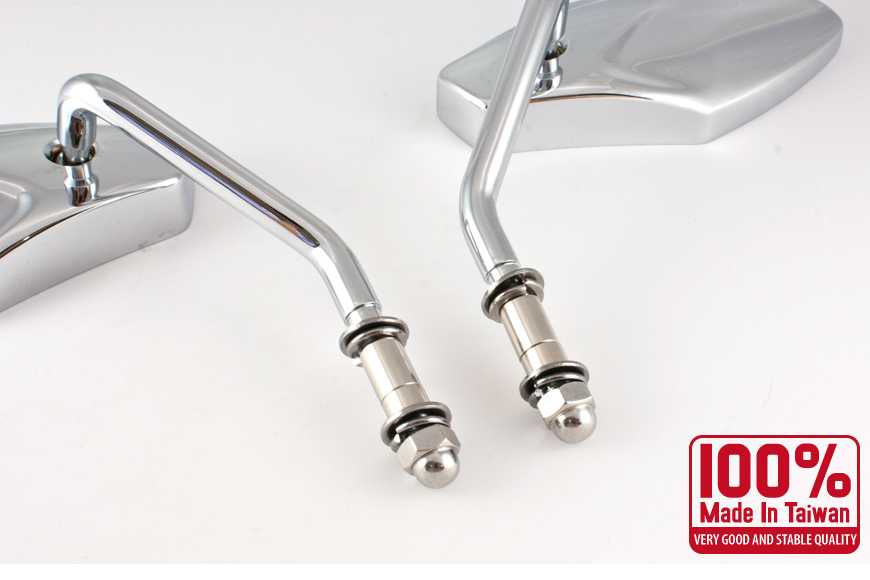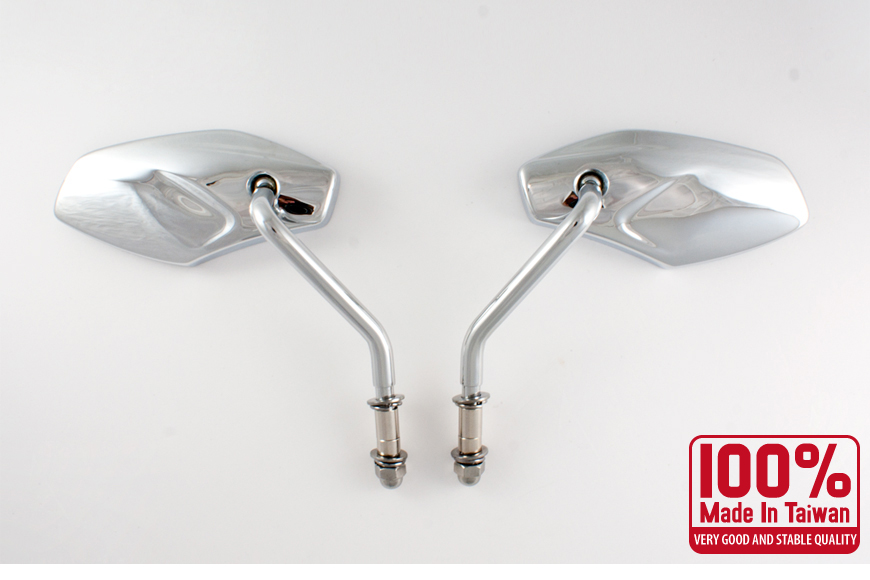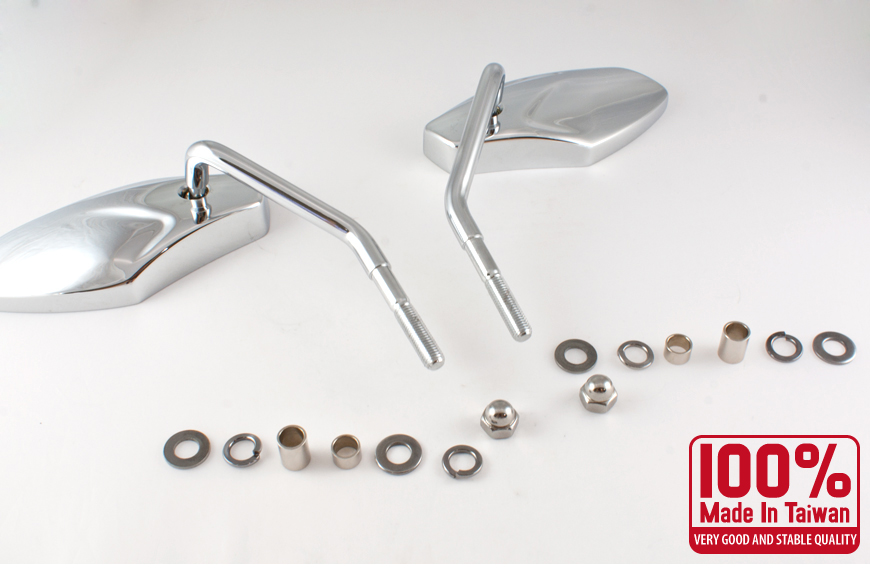 *Forging
is a manufacturing process involving the shaping of metal using localized compressive forces.
Forged aluminum parts are stronger

than a part machined by a solid block of the same material. The reason for this is that a forged part has been strain hardened through repeated impact force. Forging allows for preferential grain direction to occur as well as a refined grain boundary which leads to precipitation hardening.
Because of the small dimensions of the mirror glass, this product must only be fitted for racing or show purposes.
Mirror Housing :

*

forged CNC milled aluminum
Mirror Stem :steel
Color : Chrome
Glass : blue convex lens
Adjustment : fair adjustable ( one adjusting joint )
Thread : 5/16 in.-24 mounting
Fitment : 5/16":Harley Davidson

Package : a pair ( Left hand / Right hand )
Mirror Weight : n.w.:610g./1.3lbs (pair), g.w.:730g/1.6lbs (total package, packing inclusive)
*Please allow measuring deviation due to manual measurement.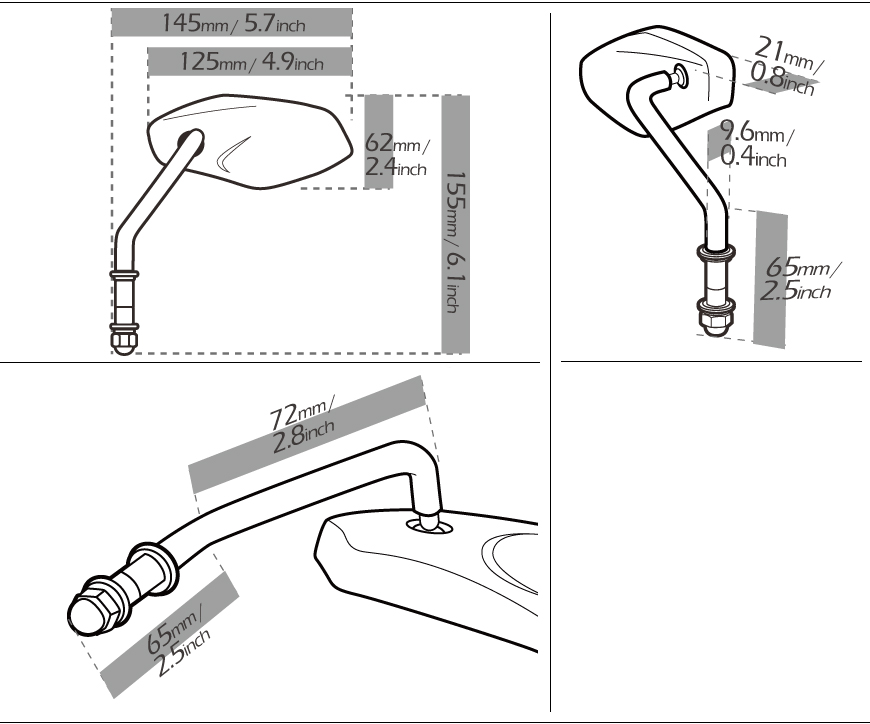 There are yet no reviews for this product.
Please log in to write a review. Log in