Motorcycle portable easy lift up stand
by
KiWAV
SKU: 100437051300003
EAN: 0680577071162
A simple stand for lifting the rear wheel in combination with the side stand, lift the rear wheel easier for the chain, tire, spoke clean, and maintenance.
Features




Lift the rear wheel anytime anywhere.
Easier to use for maintenance: Easier for tire, easier for chain, easier for spoke cleaning.
Twist the body with a little force to lift up the rear wheel from the ground.
Put a screwdriver into the hole helps twist the body more efficiently.
Small in size (didn't take up much space), it's a tool that must have to carry out with your motorcycle journey.
This product is supported by a non-slip material wrapped head and a rubber peg for added stability.
Material


Chrome vanadium steel (CR-V)

Effective height


24cm~36cm
Net Weight


570 g./ 1.12 lbs.

Package


Stand x 1
1. Work on a horizontal, non-slip ground. There is a risk of falling on slopes or slippery areas.
2. Turn the steering wheel to the side stand side (left) and apply the front brake before use. The vehicle may not be stable and may tip over.
3. This product is for cleaning and maintaining tires, wheels and chains. Do not perform heavy work such as changing tires. Also, do not start the engine.
4. Excessive lift-up may cause you to fall. After confirming that the rear tires spin, do not lift up any further.
*Please allow measuring deviation due to manual measurement.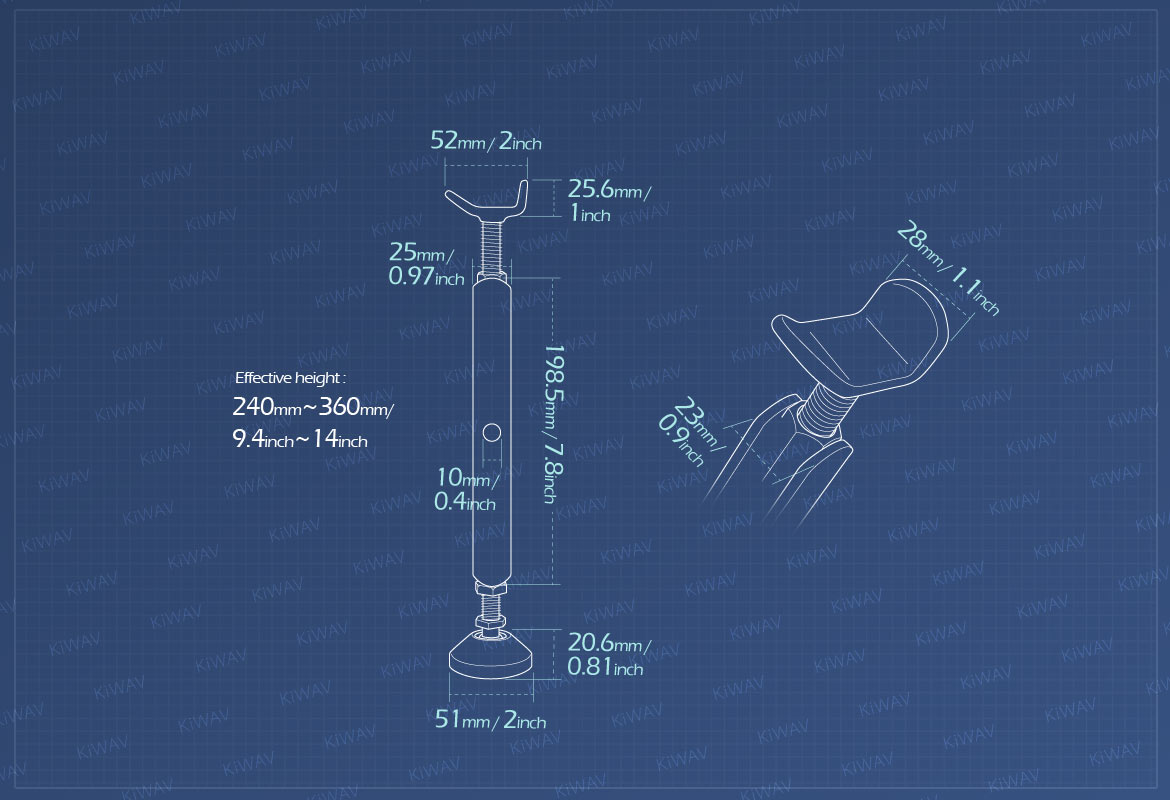 There are yet no reviews for this product.
Please log in to write a review. Log in