There are many different brands of aftermarket oil filters; it is a bit confusing to choose the correct cap wrench that fits.
For example, here are 3 different brands of oil filters in different shapes. They all fit FORD Fusion.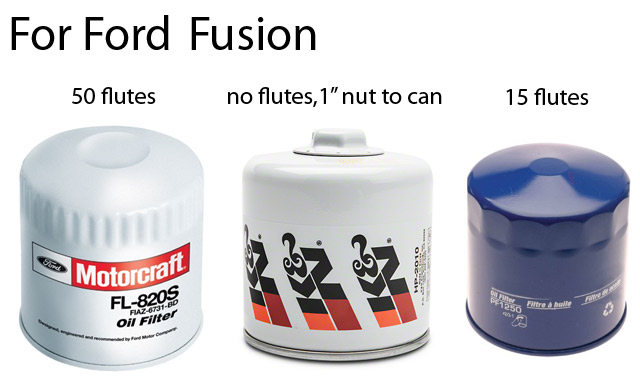 So how do I choose an oil filter cap wrench?
To get an oil filter cap which will definitely fit your vehicle, the best way is to make sure it is identical to your current oil filter. Therefore, first, you need to count how many flutes your current oil filter has.

Second, measure the oil filter from edge to edge.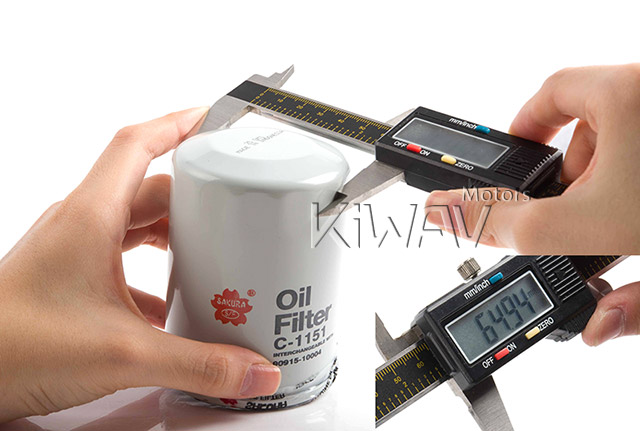 Then find a proper oil filter cap wrench from KiWAV Motors.
This oil filter is 64.94mm with 14 flutes, so 65x14 flutes oil filter cap wrench will fit.